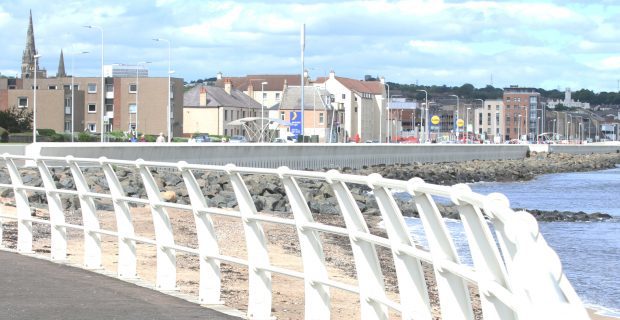 Securing the prestigious Scottish International Airshow would provide a massive boost to Kirkcaldy businesses, it has been claimed.
Tens of thousands of plane enthusiasts would descend on the town for the one-day extravaganza next year if organisers can secure an agreement with Fife Council.
MSP David Torrance said local shops, hotels, bars and restaurants would feel the benefit of the event as Kirkcaldy's profile was raised.
Councillors and business leaders have also hailed the pitch for the show, featuring fast jets and vintage planes, as hugely positive.
"The possibility of the airshow coming to Kirkcaldy and using our promenade is fantastic," Mr Torrance said.
"To secure this prestigious event would be a huge achievement for the town.
"It would attract thousands of people and be a huge boost to the local economy – shops, hotels, bars and restaurants would benefit greatly from the show."
The SNP MSP said Kirkcaldy's underused waterfront was an ideal location for the event.
"I would urge Fife Council, Kirkcaldy area committee and Kirkcaldy4All to work together and ensure we are successful in securing this wonderful event."
The show has been held in Ayr since the closure of the Leuchars Airshow in 2013,  attracting 160,000 people over two days and generating millions for its local economy.
As organisers prepare for an even bigger event in 2020, a different venue is being sought for next year and Kirkcaldy is thought to be one of three towns under consideration.
Organisers say they are confident a deal can be struck with Fife Council.
Kirkcaldy Business Improvement District (BID) manager Bill Harvey said anything on the airshow's scale would be welcome in the town.
"The waterfront is a fantastic venue with cracking views and would be ideal for people to witness this," he said.
"We will have to get out and speak to businesses and see how we can help."
Kirkcaldy SNP councillor Zoe Hisbent said the "inspiring" event would be massive for the town.
"The contribution to the local economy and the benefit to local businesses cannot be overstated," she said
"Securing this display would really put Kirkcaldy on the map."