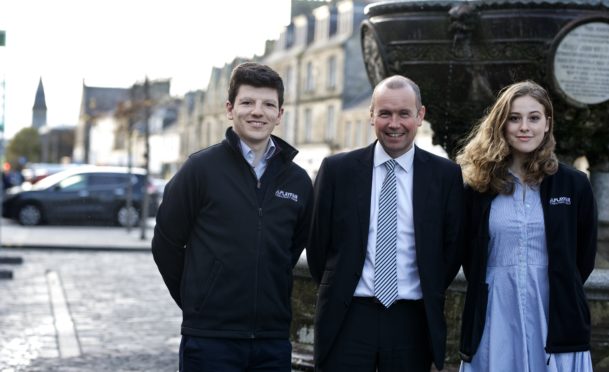 St Andrews locals will be quizzed on plans to ban cars from the historic heart of St Andrews.
Labour councillor Brian Thomson has arranged a consultation on the pedestrianisation proposal.
Businesses, shoppers and residents will all be asked for their views.
The study comes after St Andrews took part in World Car Free day for the first time.
Mr Thomson said it was important to take opinions from as many sources as possible.
"After asking earlier this year if Market Street should be pedestrianised, it's clear from the feedback that there are a wide range of views," he said.
"One of the main reasons for progressing the study is to try and collate and analyse the views of different users of the town centre, on a much wider basis than has been done before."
He stressed that Fife Council had no plans at the present time to pedestrianise Market Street.
"The study has not been commissioned by the council, no consultancy fee is being charged, and it will only be used to further inform the discussion on the matter," he said.
Eric Milne, managing director of family bakers Fisher and Donaldson, has warned the move could hit traders.
"People aren't going to walk from car parks or street parking to get into my bakery shop or buy a paper in the paper shop," he said.
"My own experience of pedestrianisation was in Whitehall Street in Dundee when they started shutting the street on Hogmanay so the fair could get in.
"That was all well and good but it turned out that we lost 30% of sales on Hogmanay.
"It happened the next year, and the next year."
Frazer Towers, whose Playfair Consultancy Group, is leading the study, said: "Whatever your views on potential changes to Market Street, we want to hear from you.
"This is a fantastic opportunity to inform councillors of how you would like the street to look in the future."
Online and paper surveys will be open for responses from Monday October 15 and the consultation will run until Friday November 2.
A link, and locations of physical surveys, will be publicised soon.
It is anticipated that a final report will be available in December.