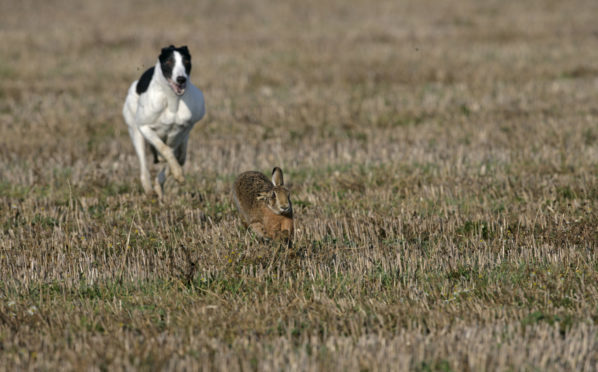 Police in Fife are appealing for information following an increase in hare coursing in the north-east of the region.
There have been recent reports from members of the public following sightings of small groups with dogs.
These incidents took place in fields in the St Andrews, Kingbarns, Dunino and Auchtermuchty areas in recent weeks.
Lindsay Kerr, wildlife and environmental crime officer, said: "We take these incidents very seriously. It is illegal to hunt hares using dogs under the Protection of Wild Mammals (Scotland) Act 2002.
"Hare coursing is a national wildlife crime policing priority. It is classified as a blood sport and is typically where dogs are used to chase, turn, catch and kill hares.
"Lurchers and greyhound type dogs are predominately used in this activity and have been highly trained to flush out and kill hares.
"We are keen to speak to anyone who may have seen groups of men with lurcher or greyhound type dogs searching for hares or releasing dogs to chase after hares."
Anyone with information on these incidents should phone police on 101 or contact  Crimestoppers on 0800 555 111.