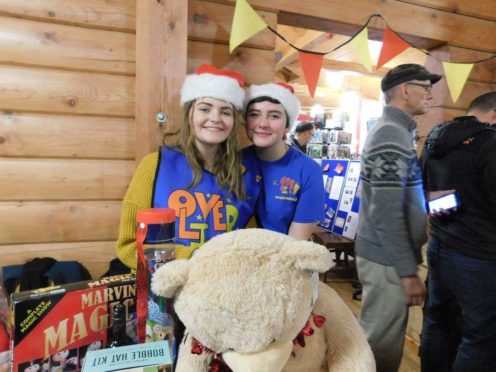 A childhood friendship rocked by cancer has inspired a teenager's work for charity.
Jasmine Doyle, 18, was heartbroken when her best friend Jade Dowie was diagnosed with acute lymphoblastic leukaemia at the age of 16.
She shaved her head to show solidarity when Jade lost her hair while undergoing chemotherapy and from the fundraiser grew her commitment to children's cancer charity LoveOliver.
Former Glenrothes High School pupil Jasmine is now an ambassador for the Leven-based cause and is raising awareness of it at Edinburgh University, where she is studying art history with English.
She and Jade became friends at the age of three and their primary one teacher was the grandmother of baby Oliver Gill, in whose memory the charity was founded.
Jasmine, of Markinch, was aware of the charity, launched by Oliver's parents Andy and Jennifer in 2011, but only saw how it helps children and young people fighting cancer when it supported Jade in hospital.
She said: "They do really personal things for people, things you don't think about but they know will help from their own personal experiences, like accommodation for people next to the hospital."
"You know that every single penny goes straight where you think it is going."
When Jade, who has since gone into remission, was in hospital in Edinburgh LoveOliver visited her on the ward and brought her gift boxes tailored to her love of animals and art.
Seeing how much the Gill family and their supporters helped Jade inspired Jasmine to help them in return.
She said: "If it wasn't for Jade I probably wouldn't have become involved with them.
"Until you know someone who has been diagnosed you know childhood cancer is a huge issue but you don't realise how underfunded it is and the problems which come alongside it.
"It was really difficult not being able to do anything for Jade, to see someone you love going through something so awful."
Fundraising for the charity and others which supported Jade was, she said, her way of helping the friend she regards as a sister, and others fighting cancer.
Talented artist Jasmine painted a series of watercolours for LoveOliver's 2018 Christmas cards.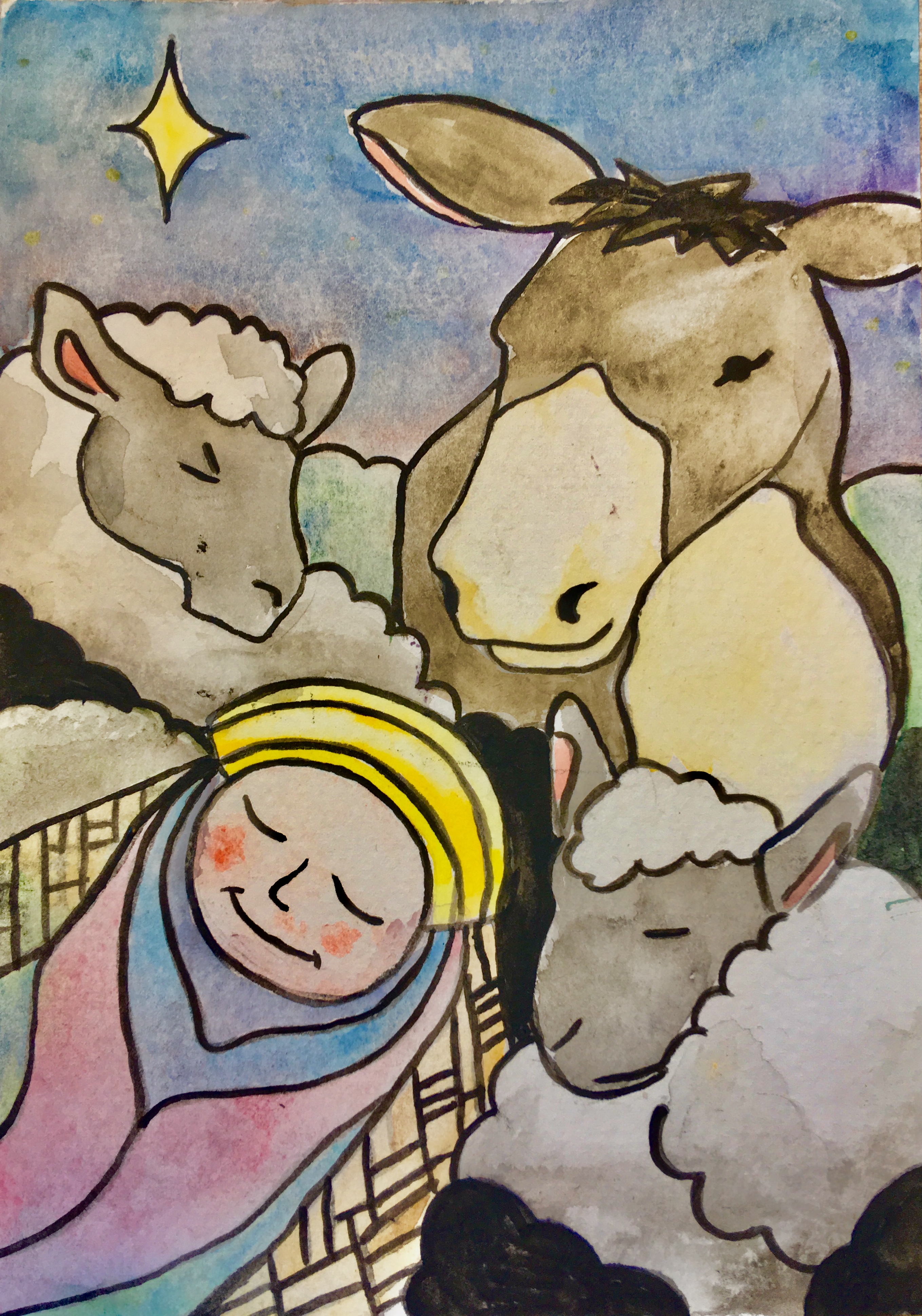 When she took on Edinburgh University's sponsored challenge to hitch-hike from Edinburgh to Paris the £500 she and friend Emma Dudnick raised went straight to the cause.
She has organised bake sales at the university and is establishing links with other cancer charities in the city and continues to volunteer at events staged by LoveOliver, including its regular toy sales.
While still at school she and other friends of Jade also organised two concerts.
LoveOliver's forthcoming fundraisers include a winter new-to-you sale on November 24 in the Kingdom Shopping Centre, Glenrothes, and its annual festive fun evening at Blacketyside Farm, Leven, on December 1.