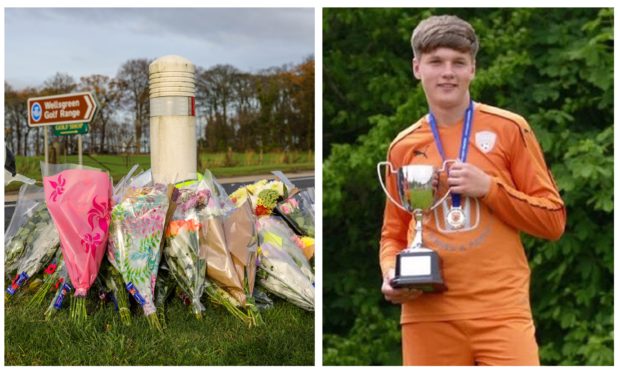 More than 1,000 people are expected to descend on Kirkcaldy Promenade on Saturday evening to celebrate the life of a local teenager killed in a car crash last weekend.
Ethan King, 17, died as a result of the crash on the Standing Stane Road on the outskirts of Kirkcaldy on Sunday morning which also left two of his close friends fighting for their lives.
With the community still reeling from the tragedy, Ethan's friends and family will be among those attending a specially arranged memorial from 6pm where visitors are expected to light candles and place them along the sea wall in his honour.
Ethan was a front seat passenger in the black Vauxhall Corsa when it crashed at around 8.40am last Sunday and was pronounced dead at the scene.
Two other teenagers, Connor Aird, 17, and Danny Stevens, 18, suffered serious injuries and are being treated at Edinburgh's Royal Infirmary.
Connor's condition is understood to remain critical, while Danny underwent major surgery earlier this week and is in a stable condition.
Almost £10,000 has been also raised via a crowdfunding campaign set up to help pay for funeral costs, while hundreds of messages have been written in a book of condolence which has been opened at Kirkcaldy High School, where he was a pupil until last year.
Ahead of Saturday's memorial, the Philp Hall in Links Street will be opened up between 6.15pm and 8pm for those attending, with tea and coffee available free of charge.
A minute's silence will be held in Ethan's memory at most local football games this weekend, as Ethan played for local amateur side Glenrothes Athletic, while a minute's applause in the 17th minute of Saturday's Fife Flyers v Sheffield Steelers ice hockey match – to represent Ethan's shirt number – is also planned.
Police enquiries into the crash are ongoing after the 17-year-old driver of the car was arrested on suspicion of drink-driving. He was being treated at Dundee's Ninewells Hospital for his injuries.