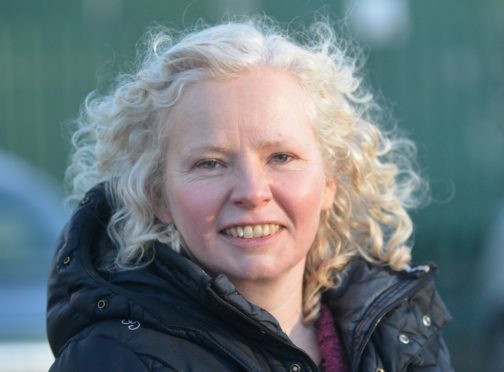 NHS Fife has been accused of trying to silence politicians over the true extent of the GP crisis facing the region.
Labour MSP Claire Baker has urged the health board to publicly reveal how a national shortage of family doctors is affecting recruitment to practices in Fife.
Her call came after local NHS officials released a position statement to all politicians representing the kingdom but marked it "confidential".
Mrs Baker said this meant MSPs would not be able to raise the contents of the statement directly with constituents or the Scottish Government in Parliament.
NHS Fife insisted it had been "very open and transparent" about the challenges in recruiting GPs and said the information could be used at politicians' discretion.
Mrs Baker, MSP for Mid Scotland and Fife, said the position statement gave details on the number of patients' lists that were full, along with the practices which had been struggling for over a year to fill GP positions.
It was released just weeks after she attempted to find out how many locums were covering GP positions, only to be told that neither the Scottish Government nor NHS Fife held the information.
It also follows a call to investigate the board's leadership after four senior departures in two years, including health and social care partnership chair Simon Little last month.
Mrs Baker said: "It is clear to everyone that Fife is in the middle of a GP crisis, yet rather than facing up to this, NHS Fife would rather try to silence politicians from speaking out.
---
---
"Despite knowing how many full lists there are in Fife, all Fife politicians are gagged by claims that the information is confidential."
Adding that senior members of NHS Fife were leaving at the rate of one every six months, she said: "Fife has a right to know what is happening in their NHS and they have a right to know what action is being taken to address this growing GP crisis."
NHS Fife chief executive Paul Hawkins said the GP recruitment challenge was not exclusive to Fife.
"NHS Fife has routinely released position statements to all politicians representing the kingdom over the last three years,"he said.
"These statements are based on information supplied by GP practices in Fife experiencing recruitment difficulties.
"As GP practices in Scotland are independent practitioners with contracted work from NHS boards, the practices are ultimately responsible for their own recruitment and retention.
"As a result the position statements are marked confidential on the basis that they could be deemed to contain commercially sensitive information about GP practices.
"How politicians choose to use this information is at their discretion."