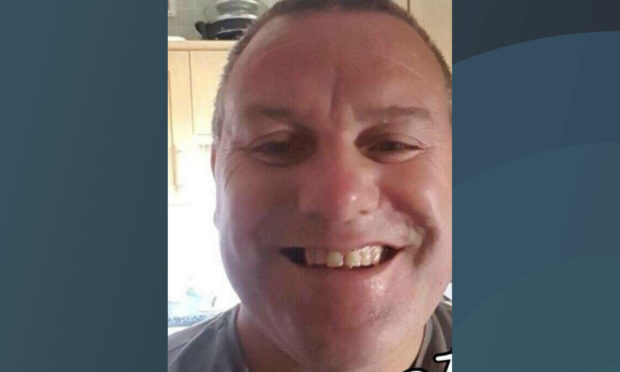 An Amazon worker outed as an online pervert live on Facebook has been spared jail.
Stuart Allan – who was sacked from his job at the online retail giant's Dunfermline plant last week – was lured into sick online chats by online vigilante group Angels of Innocence.
He went on to send sexual images to a woman posing as a 13-year-old girl, prompting group members to set up a sting operation.
They confronted Allan outside a Tesco store in Dunfermline, close to the Amazon HQ where he then worked, broadcasting the meeting to hundreds of viewers on Facebook.
During the three-minute film Allan repeatedly tells the group he is "sorry" while they threaten to "take him down using reasonable force" if he tries to run.
The confrontation on July 8 ended with police being called and Allan was then arrested and appeared in court the following day.
Allan's lawyer told the court he had tried to take his own life days after his first court appearance. It is understood he drove his car into the River Tay in Newburgh, where he then lived.
Eyewitnesses reported seeing a car "flying" over the edge of the town's harbour area into the water before the occupant was rescued by a nearby boat.
Allan, 45, of Poplar Crescent, Kirkcaldy, pleaded guilty on summary complaint to a charge under the Sexual Offences (Scotland) Act.
He admitted talking to the decoy through social media applications Kik and WhatsApp and intentionally causing them to look at a sexual image, sending sexual images and engaging in sexualised conversation.
The father-of-two admitted attempting to communicate indecently with a child and attempting to send sexual images to a child.
Defence advocate Jonathan Crowe said: "There was a brief period of unemployment and during that he was spending more and more time on the internet.
"He was drawn to adult chat sites and ultimately was spending more and more time there and less with his family.
"That had a very serious impact on his relationship.
"That ultimately led to the offence before the court and he takes full responsibility for that."
Sheriff Alison McKay imposed a community payback order with three years' supervision, conduct requirements around his contact with children and internet use, and a requirement to take part in a sex offenders rehabilitation programme.
Allan was also placed on the sex offenders register for three years.