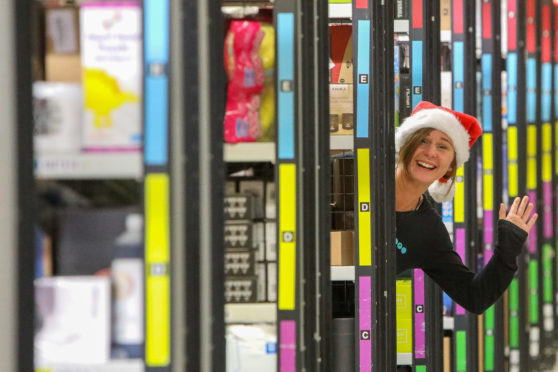 Amazon's fulfilment centre in Fife is preparing for potentially the busiest day in its history as shoppers prime themselves for Black Friday.
The Dunfermline site is the online retail giant's second biggest in the UK, and around 2,000 additional seasonal staff have been brought in to bolster the 1,500-strong permanent workforce.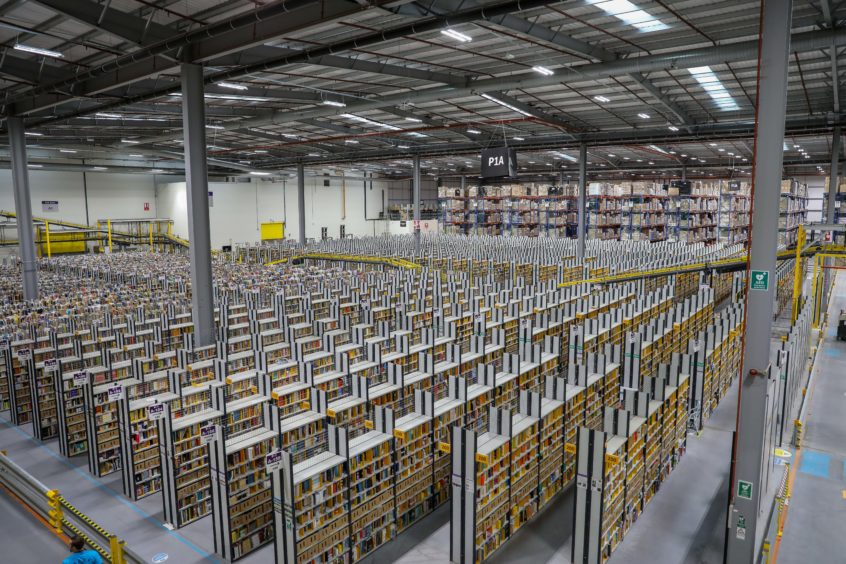 An incredible 5,000 items were bought every minute on Black Friday 2017, with 63,000 toys and 32,000 beauty products snapped up in the first six hours alone.
This will be Graham Allison's first Black Friday and Christmas period as general manager of the Dunfermline centre, and he is ready for the challenge.
"It's the busiest time of the year for us so we're geared up and getting ready," he said.
"We've been planning for this all year and excited to see how customers respond.
"This is our biggest Black Friday sale ever but we've done a lot of planning and put a lot of investment in to get ready."
---
---
A mix of technology and individuals take care of products every step of the way, from the moment they arrive at the fulfilment centre from suppliers through to being packed by teams and dispatched to customers' homes.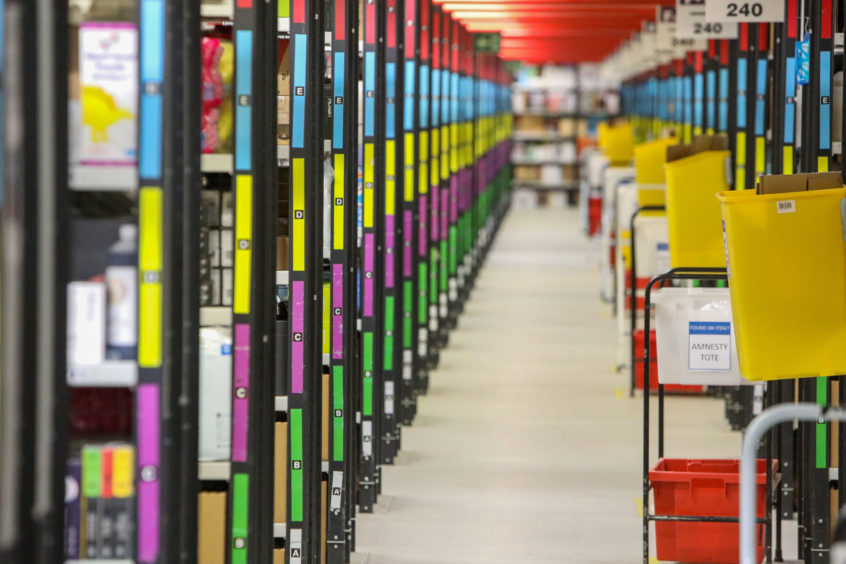 Millions of items are stored randomly throughout the site, ready to be sent via conveyor belts to packers who bundle orders up in the company's famous brown boxes.
Technology again plays its part, selecting the right sized box for any order.
Systematic checks are carried out to ensure orders are correct before being sent out.
Amazon has come in for criticism for its working practices and protests will be staged outside five other company warehouses today to highlight concerns.
The GMB union is organising the demonstrations at Milton Keynes, Warrington, Peterborough, Swansea and Rugeley, claiming some conditions are "inhuman".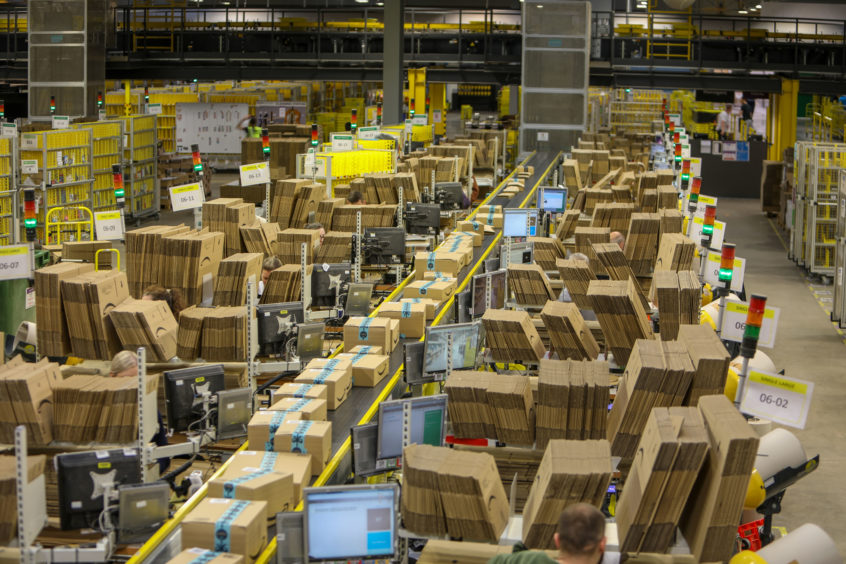 Amazon says it has 40% fewer injuries on average compared to other transportation and warehousing companies in the UK.
Mr Allison insists the slurs are unjustified.
"Since 2010 we've invested £9.3 billion in the UK and we now have 17 fulfilment centres," he said.
"We offer good jobs with and highly competitive wages starting at £9.50 and there are a lot of benefits as well, it's a great place to work.
"There are 1,500 people who work here, a skilled professional team, and we are proud to provide a safe and positive workplace."
Spare a thought for Santa's little helpers
Like it or loathe it, you can't deny that Amazon's operation in Dunfermline is impressive.
Most people don't bat an eyelid as they drive along the M90 past the huge hangar-like fulfilment centre, but millions of orders will be dispatched from this site to customers across the UK, Europe and the world.
And its significance to the local jobs market cannot be overestimated.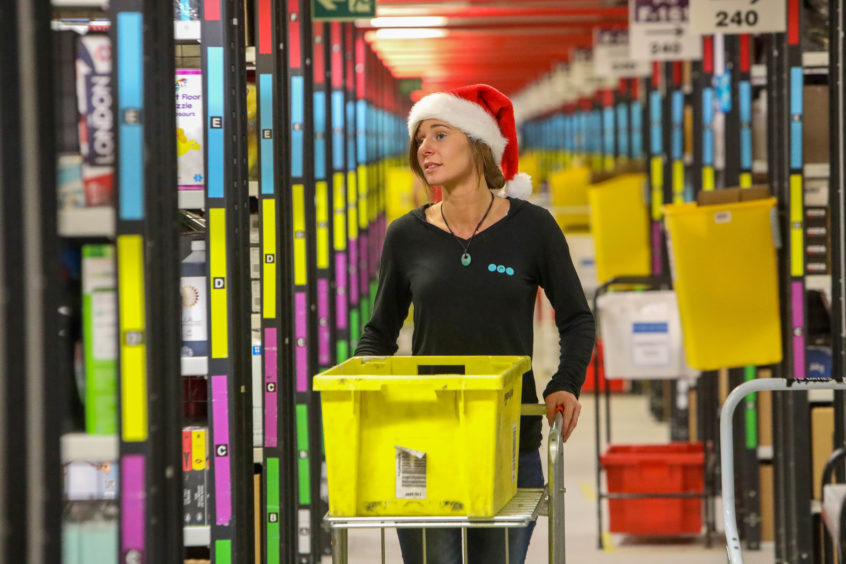 Thousands of staff members will be beavering away between now and Christmas, negotiating the endless rows of towering shelves which now stretch out across an area  the size of 17 football pitches.
That's an amazing sight in itself, but the process involved in ensuring each product is delivered on time and in perfect condition is mind-boggling.
Technology plays a huge part and there are hundreds of processes to marvel at but my heart goes out to the individuals who will be playing the part of Santa's elves over the next five weeks or so.
It's not easy work by any stretch, and doubtless many of the seasonal workers will be looking for new jobs once the busy festive period is over. Nevertheless, the guys and girls I met at the coal face yesterday were getting into the Christmas spirit, despite the pressures that will pile on their workloads.
Think about them the next time you click "Add to Basket"…