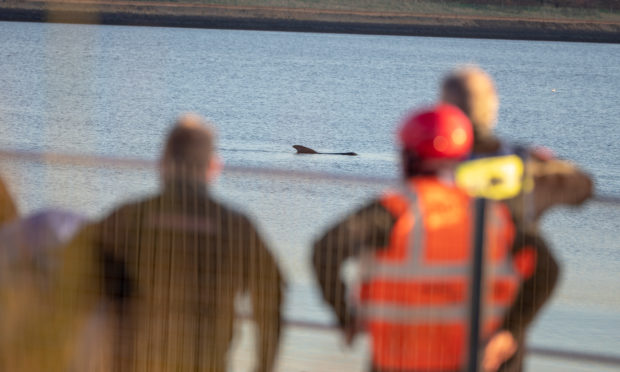 Marine rescue experts have lost track of a pod of pilot whales believed to have been stranded in the Forth after one of the animals became sick or injured.
British Divers Marine Life Rescue (BDMLR) think at least one of the whales could be found washed up on the shore after their behaviour gave cause for concern.
The pod of five whales was first spotted at the Fife village of Culross at around 11am on Tuesday.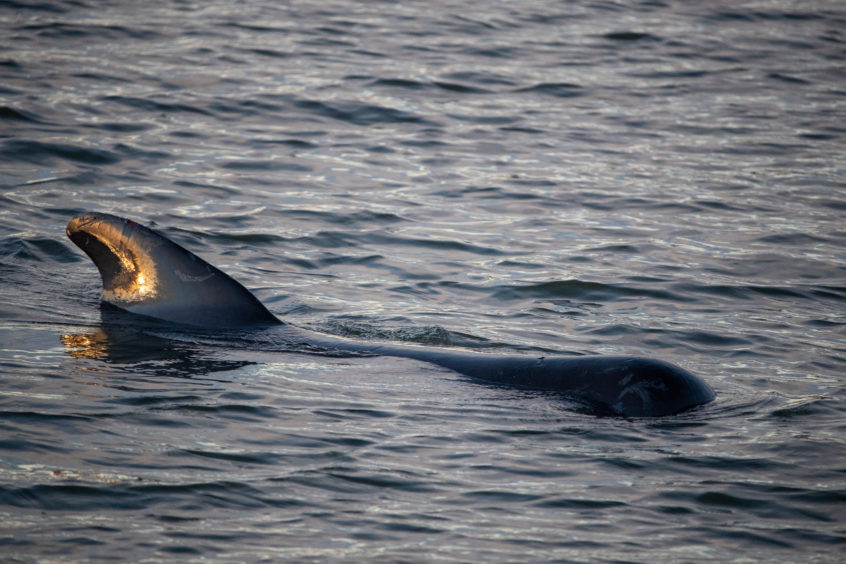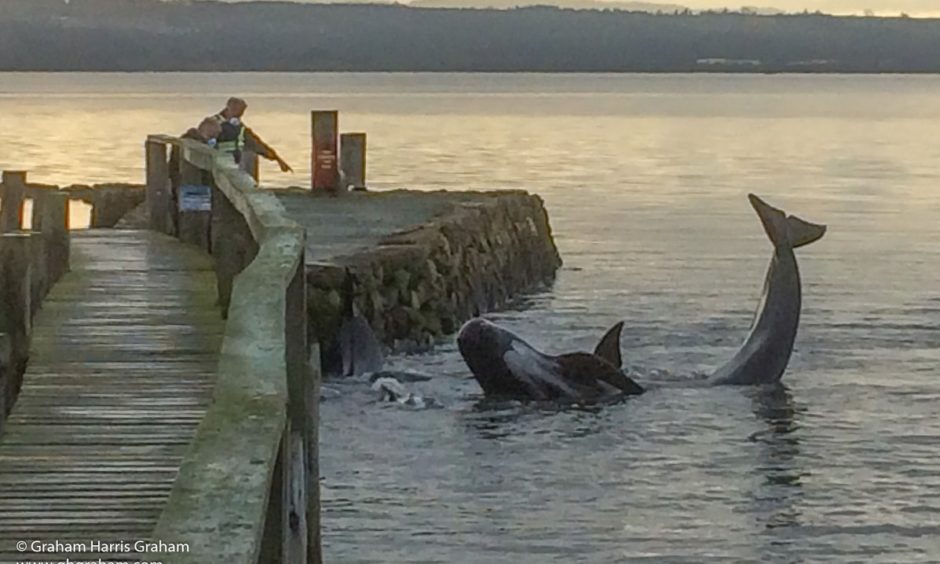 Paul Smith, BDMLR area coordinator, said: "They were showing behaviour that gave us concern when they swam away but we don't know what's happened to them or where they've gone.
"It's a very big coastline, both on the north and the south."
Mr Smith said whales are highly intelligent social animals and look after sick relatives, and they could have followed a sick member of the group into shallow waters.
He said: "When we arrived, three were either upside down or on their side, which is a bad sign.
"We were aware that two of them had actually sandwiched the one that couldn't stay upright between themselves to keep to upright so it could breath."
Around 30 volunteers from BDMLR were involved in the rescue bid at Culross on Tuesday.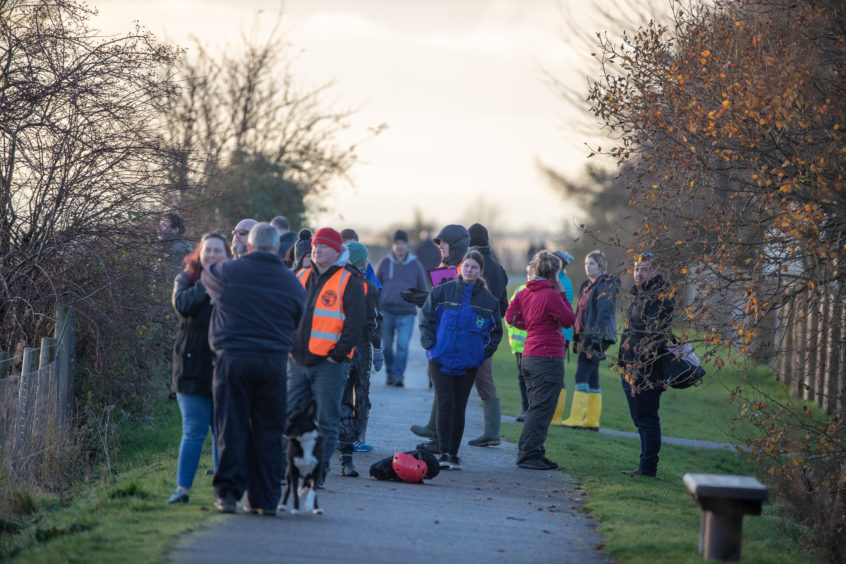 Mr Smith urged anyone who sees the whales in the estuary to keep a respectful distance and contact BDMLR on 01825 765546.
Should any of the animals be found dead, the Scottish Marine Animal Stranding Scheme should be contacted on 01463 243030.
Animal rescuers called after pod of whales found 'stranded' near Fife village
He added: You should not try to approach any cetacean in a boat because it's the law, because they are protected species.
"The distance to keep is 100m, but that can increase if they are feeding or there are calves present."