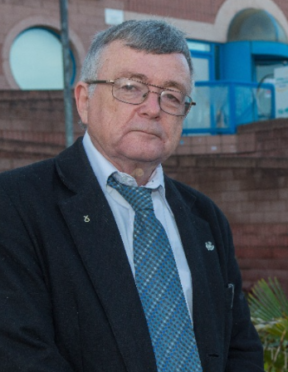 Fife Council's rent arrears are rocketing faster than ever with the authority now owed nearly £10 million.
More than £1m of the total has been directly attributed to Universal Credit, a single payment which has now been rolled out in Fife for a year and put an end to housing benefit being paid directly to authorities.
The council's SNP co-leader David Alexander branded Westminster's welfare reforms "an absolute disaster" as he revealed rent arrears directly linked to Universal Credit were now soaring by £120,000 a month.
To date arrears in Fife blamed on Universal Credit total £1,168,402, of which £183,957 is owed by former council tenants.
Overall rent arrears owed by current tenants amounts to £7,607,371, with £2,193,151 owed by former tenants.
In June, The Courier reported rent arrears in Fife had reached nearly £8.5m. At the time the council warned its housebuilding programme could be adversely affected because revenue is used to fund new homes.
At this month's full council meeting, Mr Alexander said the welfare change was causing poverty across Scotland as well as rising rent arrears.
"It is going to go up, make no mistake about it," said Mr Alexander.
"Rent arrears are now rising by £120,000 per month. Before it was £100,000 a month.
"East Ayrshire have now got rent arrears of £1.5m. We're adding every council's situation in there because at the very start of Universal Credit the Tories said it wasn't going to happen, but it's happening to everybody who's now rolling out Universal Credit. It's an absolute disaster.
"The significant thing about East Ayrshire, because you can link Universal Credit with foodbanks, is the local Tory MSP Brian Whittle said he visited his local foodbank and was told there had been a reduction of 30%. He said that in the Scottish Parliament.
"The foodbank immediately came back and said no, there's been an increase of 12%. So you've got to watch what people say.
"And while we're at it, the data released by the Trussell Trust shows a 26% increase in foodbanks in the Western Isles in one year.
"Citizens Advice Scotland has warned that more than one in five people in Scotland have gone a day without eating because they are too poor to buy food.
"Forty-five percent of the respondents to that survey said they were employed."
"I could go on. We could talk about the United Nations special report on extreme poverty warning that UK ministers are in a state of denial about poverty, following a 12-day tour of the UK that took in Glasgow, Edinburgh, Bristol, Essex and London, Newcastle, Belfast and Cardiff.
"We're facing a serious problem and nobody can hide it, and we've all got to come up to the mark. And Westminster needs to sort itself out."
A spokesperson for the DWP said: "Our research shows that many people join Universal Credit with pre-existing arrears, but that number falls by a third after four months.
"We also have introduced an extra two weeks' housing benefit for people moving onto Universal Credit from the old system, to smooth the transition.
"In Scotland, people can choose to be paid twice monthly or have their rent paid directly to their landlord.
"Meanwhile, Scotland has the power to top-up existing benefits, pay discretionary payments and create entirely new benefits altogether."