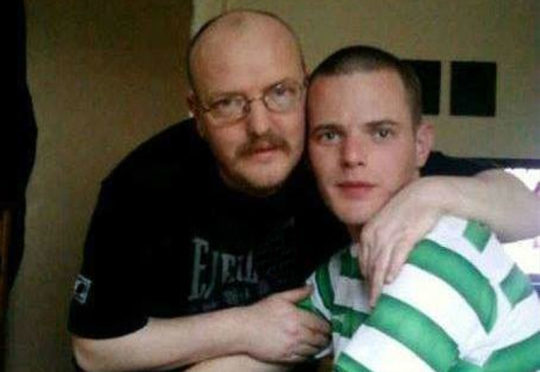 The father of Glenrothes man Allan Bryant Jnr has paid tribute to their loved one at a carol service in honour of missing people in Edinburgh.
Allan Senior attended the event at St Andrew's and St George's West Church, where he read a heartfelt poem.
The 52-year-old also issued thanks to the charity Missing People, which organised the service, for their help and support following his son's disappearance.
Memorial event to mark five-year anniversary of missing Fife man Allan Bryant
The event came just days after the family received another devastating blow with Allan Jnr's uncle David being diagnosed with terminal cancer.
Allan Jnr went missing when he was just 23 after leaving Styx nightclub in Glenrothes on November 3 2013.
Father-of-three Allan Snr yesterday said of Wednesday's event: "Myself and my daughter Amy went along to the service in Edinburgh with some family friends.
"It was for the Missing People choir service and it was such an emotional night but we met some amazing other families who suffer the same heartache that we do.
"Doing the reading was one of the hardest things I've ever had to do. But I'm so grateful to the charity for all their help and support, making sure Allan is not forgotten."
VIDEO: Police release fresh footage on fifth anniversary of Allan Bryant Jnr's disappearance
He continued: "Our family is really struggling just now after my brother David was diagnosed with terminal cancer.
"He's just the most amazing person with a heart of gold and he's been so strong.
"He's only got a few weeks to live. We're all gathered around him just now and he's looking really tired.
"We're concentrating on making memories with him just now because we all know what's coming soon."
The Bryant family now face their sixth Christmas without knowing what happened to Allan Jnr whose disappearance prompted the biggest ever missing person case in Fife.
Police teams have carried out several searches throughout the area, scouring woodland and waterways in a bid to try and find some trace of the missing man.
Police Scotland issued a fresh appeal on the five-year-anniversary of his disappearance – including never before seen video footage of Allan.
Those who might have information about Allan's movements after he left Styx or his whereabouts are urged to call Police Scotland on 101 or email OperationToner@scotland.pnn.police.uk, contact the independent charity Crimestoppers anonymously on 0800 555 111, or call or text the charity Missing People on 116 000 immediately.