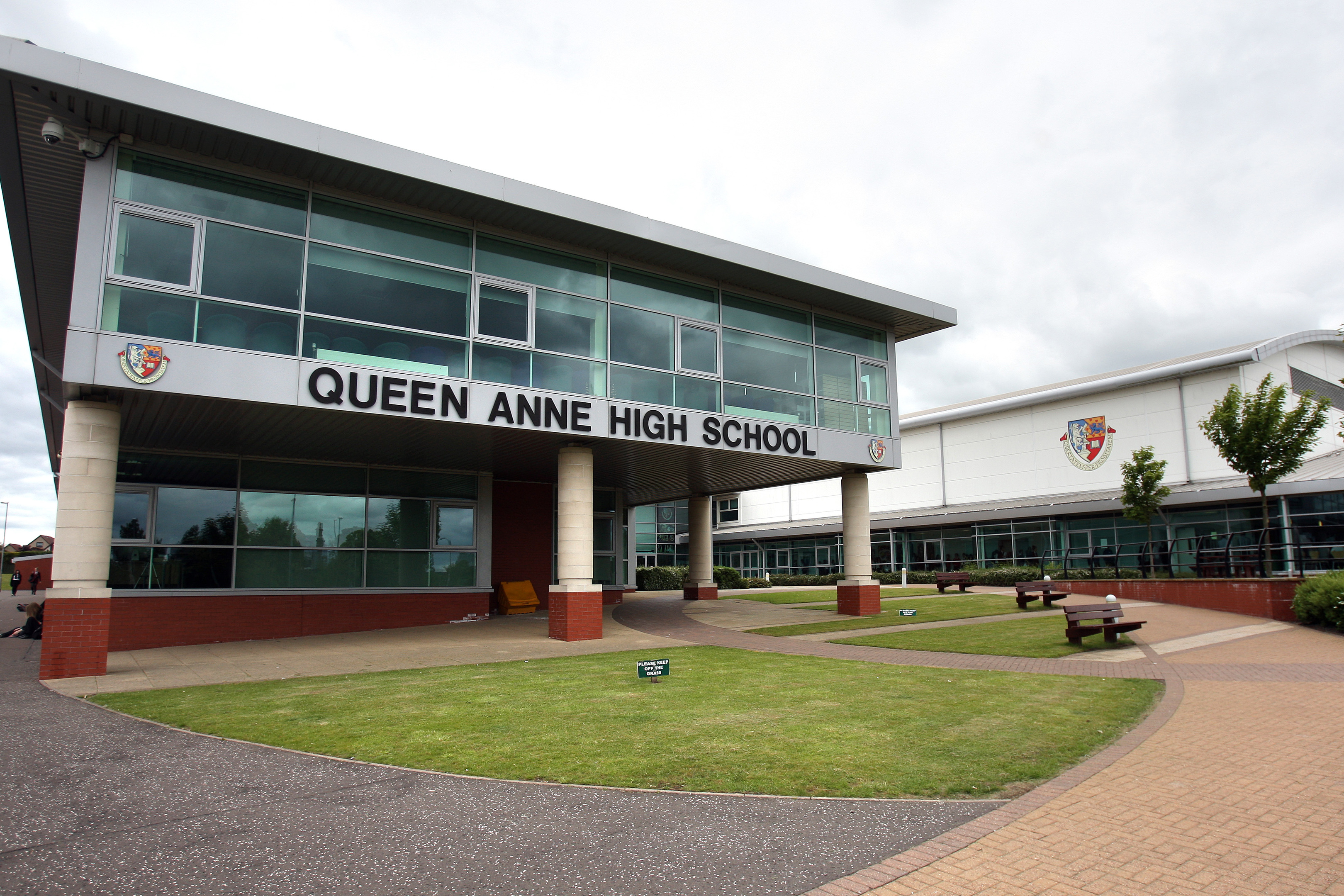 A police probe has been launched after a second Fife high school was targeted by a hoax bomb threat.
The menacing telephone call was received by staff at Queen Anne High School in Dunfermline on Wednesday morning.
Pupils remained within the building and were not evacuated after police officers were sent to the scene on Broomhead Parks.
Other secondary schools across Scotland received a similar call at around the same time.
It is the second time schools have been targeted within the last seven days after a similar hoax was staged at Glenrothes High on December 13.
Pupils evacuated from Fife schools as police probe 'bomb threats' across Scotland
Assistant chief constable Steve Johnson said an investigation into the latest calls is under way but added there is no evidence to indicate the threats were credible.
He said: "I can confirm that a number of secondary schools in Scotland have received threats via telephone.
"Again, our officers have attended the schools and I want to reassure the public that nothing of concern has so far been found.
"There remains no evidence at this time to indicate that these threats are credible.
"However, we fully appreciate the concern and disruption that these incidents may have caused to schools, parents and local communities.
"A full and thorough investigation into this matter is underway and is being treated as a priority.
"I want to thank the schools affected for ensuring that these incidents were quickly reported to police, and for continuing to provide vital assistance to our ongoing inquiries."