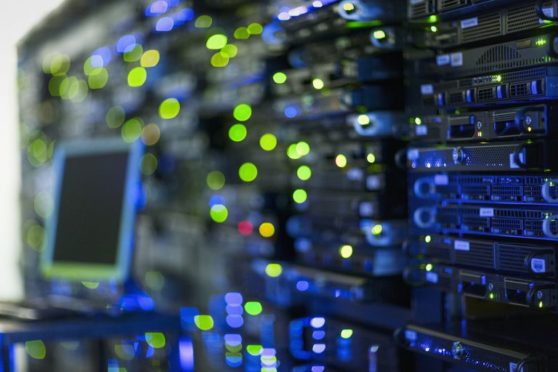 A £4.6 million contract to transform Fife Council's computer network across schools and civic buildings has been awarded to an English-based firm.
MLL Telecom, which is headquarted in Marlow, Buckinghamshire, has won the deal to boost capability for local authority sites over the next five years.
Fife Council say the move will help to support future growth and cut costs by more than 25% over the term of the contract.
Under the terms of the agreement, MLL Telecom will replace the existing wide area network (WAN) infrastructure, which connects computers that are geographically far apart.
Pupils and teachers and Fife will also stand to benefit, as MLL Telecom delivers a boost in speeds to all secondary schools and an increased bandwith, which will help address demands for cloud and internet services in the classroom.
Charlie Anderson, chief information officer for Fife Council, said: "It is critical that we receive the right level of connectivity to meet our increasing digital needs.
"The enhanced bandwidth will positively impact on many council services, particularly in education, where the increase in internet-based teaching has placed added pressure to upgrade our connectivity."
MLL Telecom has also pledged it will support science, technology, engineering, arts and maths initiatives across primary and secondary education, create apprenticeships for local residents, and work closed with designated local charities.
It follows recent contract wins for the company in Stirling, South Ayrshire and Perth and Kinross.
Craig Scott, the company's business development director, lives in Fife and said he was delighted to see his firm selected to deliver its new, upgraded network.
"With the ever increasing pressure on public sector budgets, connectivity is high on the agenda of public sector organisations, and councils such as Fife are recognising the value of enhanced connectivity for the delivery of public services, particularly in education," he said.
"This announcement further builds on our momentum and continuing investment in Scotland.
"We're excited to be leveraging our experience as a managed service provider to the public sector to support Fife Council's future growth strategy."
The contract has been awarded on a five-year basis but there is an option to extend it by three years and then a further two.
Transition work is due to begin at the end of August and should be completed by September 1 2020.