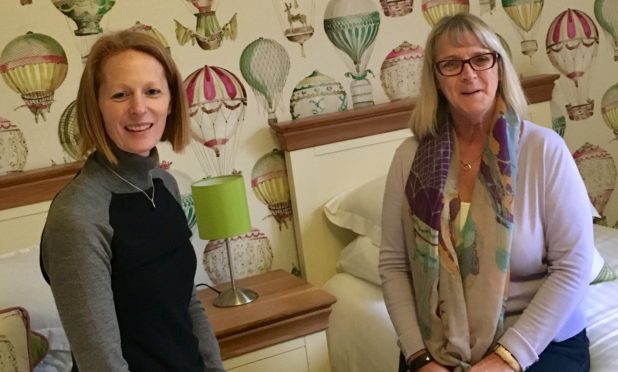 A holiday home for children with cancer has had its tax bill slashed after calls for it to be recognised as a special case.
TCCL Lodge in St Andrews was paying the full rate of council tax despite being run by the charity Tayside Children with Cancer and Leukaemia and being built by public donation.
Fife Council has agreed to halve its bill, backdated to April 2016 when it began collecting the levy.
TCCL Lodge chairwoman Dr Rosalie Wilkie thanked politicians who intervened and the council for accepting the lodge was an exceptional case for tax purposes.
She said: "All our funds come from charitable donations and therefore this reduction in costs will be used to support more families for a holiday at the lodge."
The home opened three years ago following a fundraising campaign to raise £500,000 for its creation.
It provides free holiday accommodation to families of children with cancer.
Users and supporters were regularly astounded when they learned that the charity had to pay the full amount of council tax for the building's band.
St Andrews SNP councillor Ann Verner put pressure on the local authority to consider TCCL Lodge's status and was "delighted" with the success.
She said: "TCCL is very well supported locally and many people have been concerned that the charity was having to use cash raised by fundraising events etcetera to pay the council tax.
"It's great news that more of this money can now go to helping families of children with cancer and I am very grateful to council officers for their hard work on this."
North East Fife SNP MP Stephen Gethins initiated the intervention and said: "It is great that TCCL has been able to start its 25th anniversary year with such good news.
"The lodge, which opened in October 2015, is a great place for families to create special memories and St Andrews has really taken the lodge to its heart."
Council co-leader David Ross said: "Fife Council now has authority, from the original policy agreed in October 2013, to amend or modify any class of dwellings, with regards to Council Tax in exceptional circumstances.
"Given the nature of the services provided by TCCL Lodge, the council has made the decision to allow this property to be treated as having exceptional circumstances and thus authorise the awarded a 50% discount backdated to April 2016."
Co-leader David Alexander said: "The charity is going to be able to help more families following the decision to reduce their council tax by 50%, with the backdated refund an added bonus."