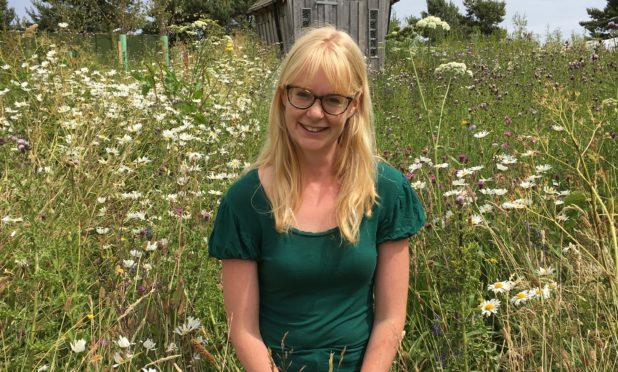 A Fife educator will tell how the great outdoors can transform the lives of distressed children at a conference this weekend.
Claire Reid has witnessed  how anxious and withdrawn children can flourish when learning about the natural environment.
She is a speaker at the first conference of its kind to be staged in Fife about adverse childhood experiences (ACEs).
The focus on ACEs — stressful events occurring in childhood which can increase the risk of health conditions in adulthood — is a growing movement across the country.
As education manager at The Ecology Centre in Kinghorn, Claire is at the forefront of outdoor learning in Fife and understands its therapeutic qualities.
Time spent in nature is proven to help people feel well but increasingly, research shows  it is actually integral to good physical health and emotional wellbeing, strengthening the immune system, improving recovery from illness and reducing mortality.
The Ecology Centre's Nature Nurture programmes for young people, parents and families are used regularly by schools and communities across Fife.
Claire said: "My first experience in this area was seeing a teacher's amazement as children who they told us were withdrawn, anxious or distressed in the classroom flourished outdoors.
"That's when we really started to work with the magic combination of nature and relationships.
"We started getting really positive feedback. The benefit to the young people was obvious. They couldn't wait for outdoor sessions.
"Pupils who had arrived withdrawn and anxious became more confident, and pupils who were agitated became calmer.
"It hasn't always been a smooth road and it requires bucket-loads of patience and positivity but we knew we were doing something right.
"We often receive feedback that children are better able to empathise after a block of nature nurture sessions."
The centre now works with pupils throughout their primary school journey.
Claire said: "We are committed to working with young people who have experienced trauma and adverse childhood experiences and we recognise the importance of being consistent in their lives and focus on long term work as much as possible."
The Ecology Centre, which celebrated its 20th anniversary last year, was started by local people, and uses its setting by Kinghorn Loch to connect people with the natural environment.
The Fife ACEs Hub conference, entitled Hidden Gems – Hiding in Plain Sight, will be held by the Fife ACEs Forum in the Lochgelly Centre on Saturday.
Claire will be joined on the platform by Ecology Centre colleagues Calum Murray and Lorna Mitchell. Other speakers will include representatives from Lynburn Primary School and Youth First.