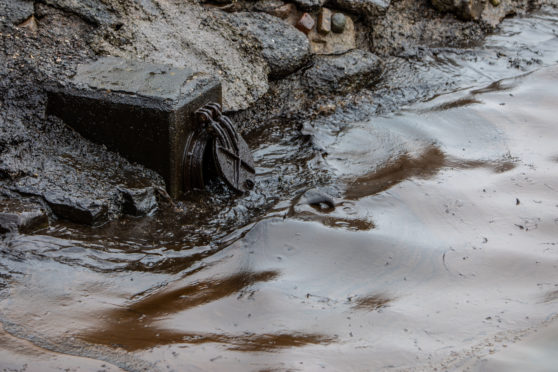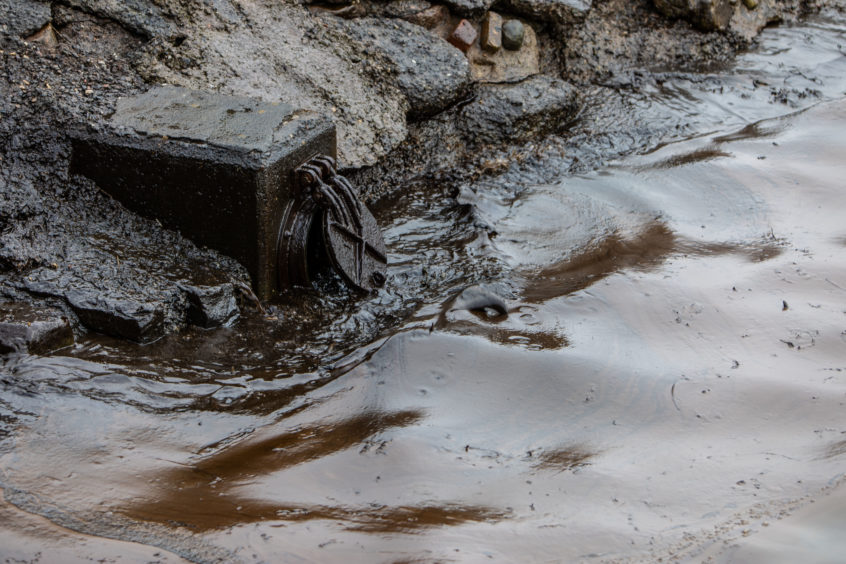 An oil spill that could have caused an environmental catastrophe in the Firth of Forth is thought to have originated from a drain on land.
More than 500 tonnes of contaminated sand, seaweed and gravel have been removed from the Limekilns and Charlestown beaches as the clean-up continues after a suspected oil spill last month.
Mystery still surrounds what caused the incident after Forth Ports, which owns the nearby Port of Rosyth, could not confirm the source of the oil-based substance after an investigation.
Officials believe it came from a drain situated somewhere on the shore but their probe has not definitively determined that.
Members of the public have been told to stay away from the area for the foreseeable future as the clean-up operation continues. Items or material should not be taken from the affected beaches.
Dunfermline and West Fife SNP MP Douglas Chapman said: "I feel for the people of Charlestown and Limekilns who have worked tirelessly over recent years to keep their beaches clean and tidy, free from litter and pollution, the Limekilns Community Council have been at the forefront of this work.
"The Charlestown Limekilns and Pattiesmuir Nature Conservation Group are likely to take on more responsibility to ensure ongoing monitoring of the beach, on top of their work monitoring bird numbers and sand levels.
"The area is a popular spot for joggers and dog walkers, and although the stench of oil has subsided the advice is still to avoid the area and not to remove anything from the beaches for the foreseeable future."
There has been minimum impact on local wildlife in the area and an extensive investigation has found no dead or injured animals as a result of the spillage.
"I would like to thank all those first responders from the Scottish Environment Protection Agency (SEPA), Marine Scotland, the Maritime and Coastguard Agency who got this incident under control very quickly," Mr Chapman added.
"Going forward, I understand there will be remediation working taking place on the beach to ensure sand that has been removed will be replaced, and grass replanted where necessary.
"Thankfully this disaster seems to have been extremely localised to Limekilns, as no pollution has been detected on any other beach on the Forth."