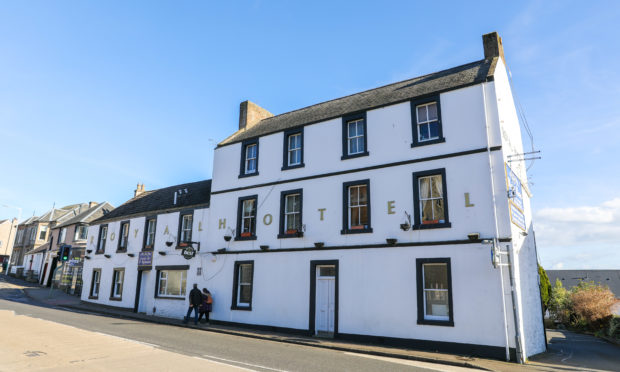 A bride-to-be burst into tears after hearing a Fife hotel had closed down just days after asking her to pay the balance of her wedding in cash.
Devastated Caroline Smith handed over £500 to Catherine and Alan McColl of the Royal Hotel in Dysart last Saturday, five days before administrators swooped and ordered everyone to leave the premises.
A total of 18 staff are believed to have been made redundant, while the McColls say they are now homeless and jobless.
Caroline, of Kirkcaldy, is due to marry long-term partner Lee Allan on April 26 and faces a desperate scramble to rearrange her reception at short notice.
Families left hundreds of pounds out of pocket following shock closure of Fife hotel
She paid a deposit last year but the balance had not been due until April 5.
"They phoned me on the Tuesday and asked me to come in to make final arrangements and said I'd need to pay cash as the card machine wasn't working," she said.
"At the time I wasn't worried because everything was going well."
Caroline said she and Lee had saved for more than a year to pay for their reception and added: "My friend phoned me on Friday to say they had closed.
"I went down there and found the place locked. I just burst into tears."
Caroline and Lee are the second couple to speak out after losing hundreds of pounds when the hotel entered administration on Thursday.
Christine and Ian MacDonald, both 79, paid more than £1,000 in cash to the McColls for their diamond wedding celebrations on Saturday.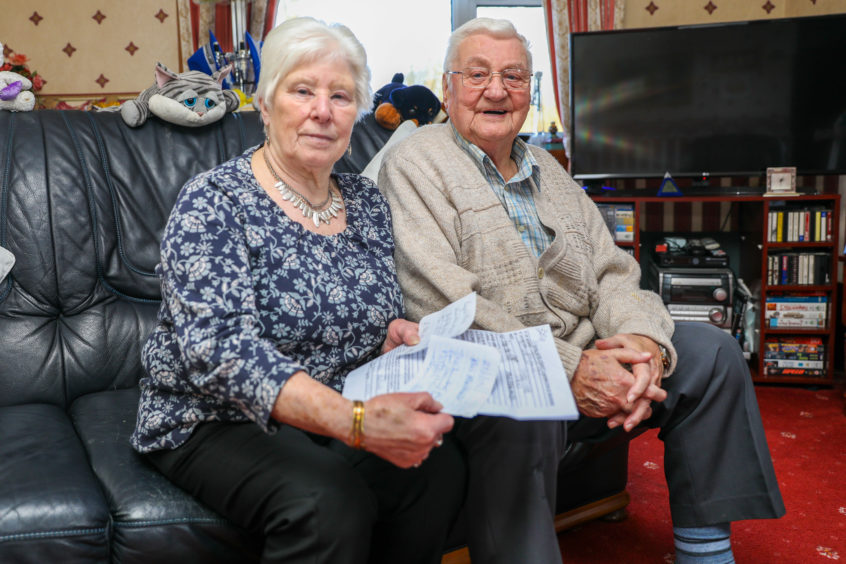 Both parties have managed to secure alternative venues but fear they will not recover their money.
The McColls, who previously ran a hotel in Blairgowrie, have apologised to customers left out of pocket, claiming they had had no idea there were about to be closed down after 13 years at the helm.
They said they had been embroiled in a dispute with their bank over the terms of a hedging loan, which they thought they were winning.
HMRC lodged a petition for bankruptcy, which was granted on February 20, and Glasgow accountancy firm Wylie and Bisset is acting as agents for the administrators.
Dysart Labour councillor Ian Cameron said it was unclear whether staff had been paid and that many customers were in despair.
"Weddings are not functions that are paid for overnight and often require years of saving," he said.