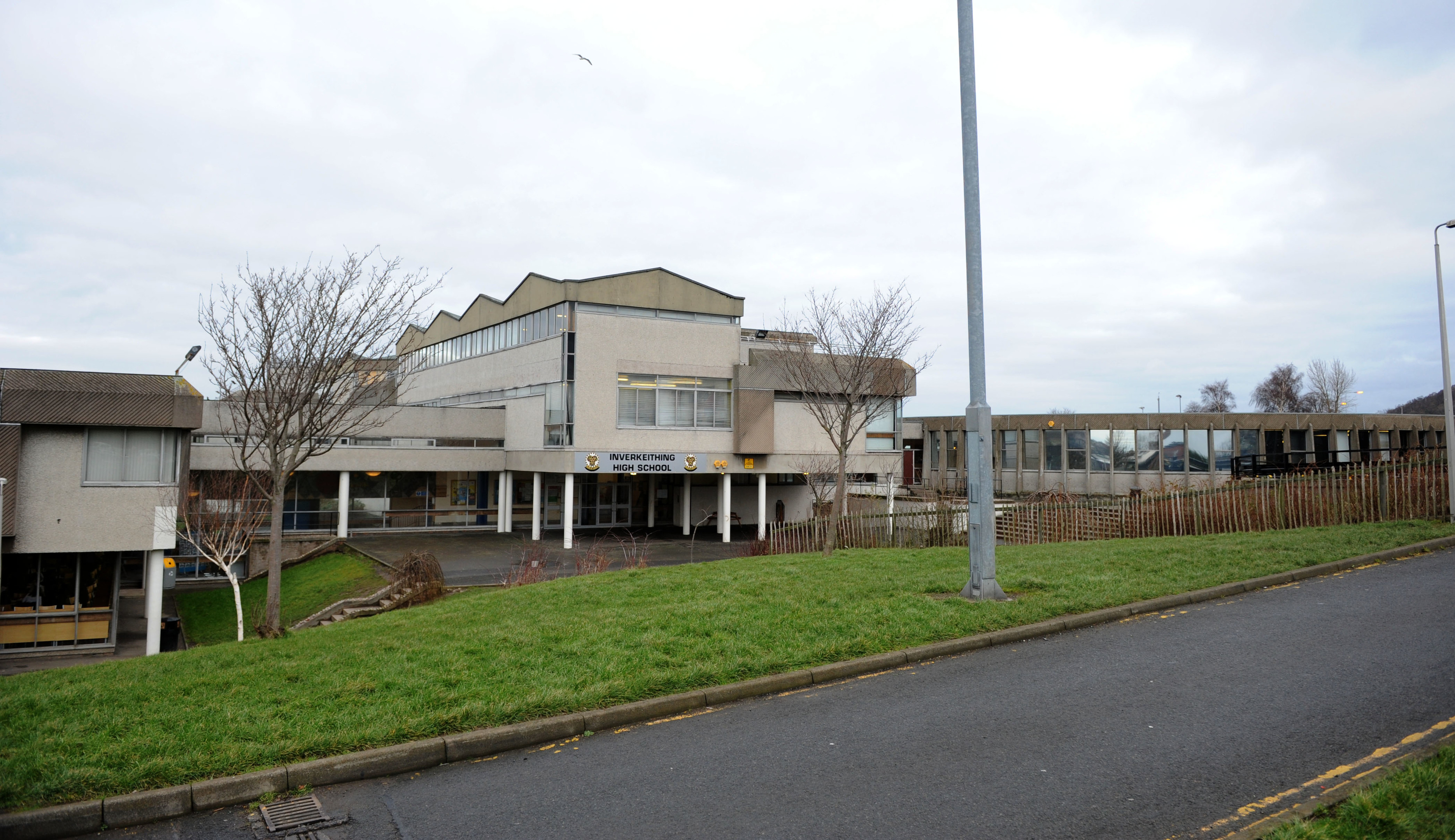 Work to replace Inverkeithing High School is progressing according to Fife Council despite an accusation it was dragging its heels.
The authority said 16 sites were considered for a new building to replace the current facilities, described by MP Lesley Laird as "terrible".
Education and children services convener Fay Sinclair said the delay was due to the number of locations looked at, which were being whittled down to a favoured few.
An update on the project is to be given later this month.
Kirkcaldy and Cowdenbeath Labour MP Mrs Laird urged the local authority to deliver for pupils, as Councillor Mary Lockhart pressed for timescales.
She said: "It has taken six months to make next to no progress on delivering a new high school for Inverkeithing, despite officers being directed by the education committee to get on with the job back in August.
"This is not good enough. Pupils at Inverkeithing are being taught in a school which is in a terrible condition.
"Fife Council needs to stop dragging its heels and focus on delivering a school which is fit for purpose.
"The money is already there for Inverkeithing and there is no excuse for an options paper not now being published."
Ms Sinclair told Fife Council's March meeting council officers had been tasked in November to develop proposals.
She said: "That work has already started.
"The reason it has taken so long is because 16 different sites have been considered for replacement, including the current site, recognising its limitations.
"In order to provide an end date, we would need to know what site was being selected. These are being narrowed down to just a handful.
"It will be for the education committee to decide the educational benefits of any particular building in any particular location."
She said a report to the education and children's services on March 19 would give more detail and show the project was moving forward.
The current Inverkeithing High School is a listed building and it is estimated it will cost £59 million to replace, with capacity for almost 2,400 pupils.
Ms Sinclair also insisted the Scottish Government had not ruled out funding for the project, although the level of investment is yet to be determined.
Discussions on investment from the Scottish Government's £1 billion for rebuilding and refurbishing schools from 2021 were continuing with COSLA, she said.
"The matrix and model for that funding will be developed in partnership with COSLA.
"Therefore there cannot at this time be an exact figure from the Scottish Government because that work has not been completed with COSLA."