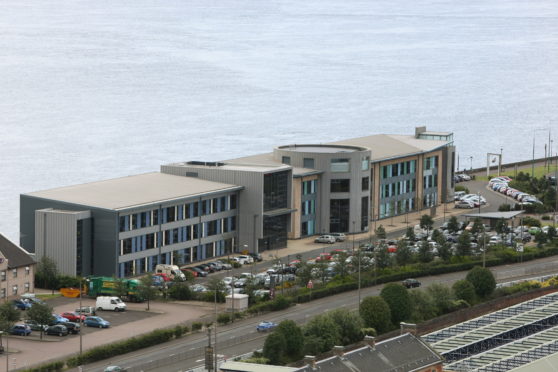 A residential child care worker has been given a formal warning after calling a vulnerable youth "a psycho".
Shane Wason was found to be unfit to practise by the Scottish Social Services Council following the incident in December 2017.
The carer had been working a bank shift at Ladeddie Steadings in Cupar when he "joked" with the service user.
The care watchdog found he also called the same young person "a rocket" and "a banger" before labelling their friend "a weirdo".
Wason was also found to have told youths within the care of the service that he had "his eye" on two members of staff who he claimed to have "already flirted" with.
The supply worker also used his mobile phone to look at pictures of women before making comments to the youths about how good looking the women in the images were.
Wason then said to the female service users: "Don't worry girls, you are too young for me".
He was also found to have placed his arm around a colleague and failed to remove it when asked to do so, making the fellow worker uncomfortable.
On more than one occasion, he was also found to have said that "all women are psychos".
A decision notice by the SSSC said: "Social service workers are expected to communicate appropriately with their colleagues and with those who use services.
"They are expected to treat them with dignity and respect. By stating that 'all women are psychos', you used sexist language which would have been likely to cause offence.
"Further, by calling young people names, you used derogatory language which would have been likely to upset a young person or those around them.
"Overall, your behaviour presents a pattern of disrespectful behaviour toward colleagues and young people.
"There is a pattern of informal behaviour which breached professional boundaries with both colleagues and young people.
"By your behaviour, you failed to demonstrate a positive role model and you placed those around you at risk of harm."
The watchdog also said, while Wason had cooperated with their investigation, he minimised his behaviour and claimed to have been joking.
Wason accepted that his fitness to practise was impaired due misconduct and accepted a 12 month warning which has been placed on his registration.
Ladeddie Steadings is a care home service registered to look after up to nine young people between the ages of 12 and 19.