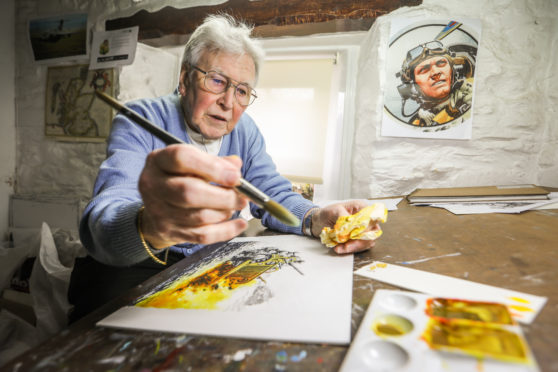 Ian Kennedy was not even five years old when a pencil was thrust in his hand to keep him amused.
However, that early encouragement sparked a lifelong passion which has made him a comic book legend.
The 86-year-old Commando artist is DC Thomson Media's longest-serving illustrator, with seven decades under his belt.
Having recently published a 70th anniversary volume of his work, he has no plans to draw his own story to an end, joking: "Retiral – what's that?"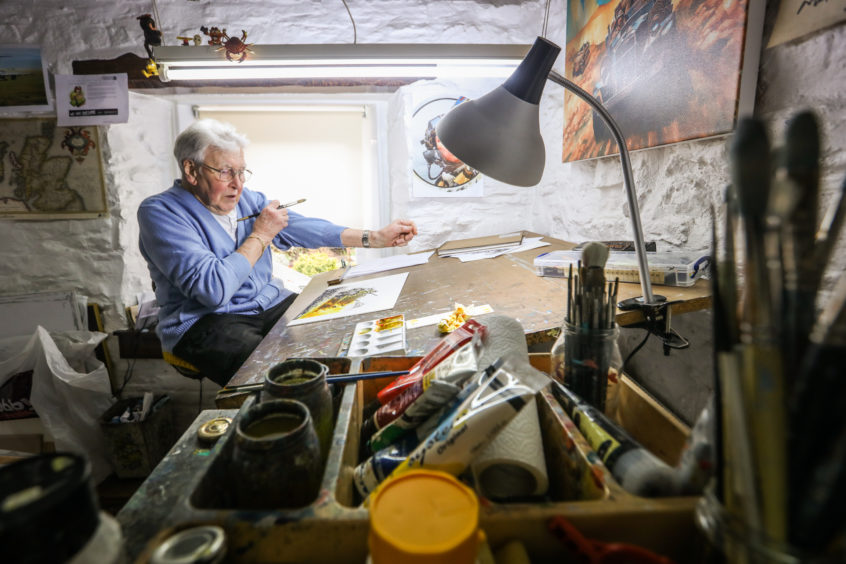 Fans of the illustrator who is behind more than 1,250 Commando covers can meet the man in person at Dunfermline Comic Con on Saturday.
Ian, of Dundee, is a star attraction at the event in Pittencrieff Park which will feature artists and writers from across the world.
Growing up in the Stobswell area of the city, Ian was the only person in his family with artistic tendencies.
He said: "One of my earliest recollections was of hearing the remark 'give Ian a pencil and paper, that'll keep him quiet' – this still at less than five years of age!"
Throughout school at Clepington Primary and Morgan Academy, he honed his skills and his potential was spotted by a teacher who had an artist friend, David Ogilvie, on the staff of DC Thomson & Co.
A career in art was not on Ian's mind at that time but an introduction was arranged with David.
Ian said: "He apparently recognised my potential so proceeded to supply redundant artwork from the studio for me to copy, then kindly offered valuable hints from his wide experience.
"I suppose this was probably when the career penny dropped, so that when Dave brought my name to the attention of management resulting in my acceptance as a trainee illustrator – tea boy – in the art department, there was very little hesitation."
From 1949, Ian spent five years working on titles including Hotspur, Wizard, Adventure, Rover, Bunty and Judy, among what he describes as talented professionals who he credits with having an immense impact on his artistic skills.
Among them was George Ramsbotham, who Ian regarded as his mentor.
After a spell working freelance for London-based competition, Ian was welcomed back into the DC Thomson fold at Meadowside, working on the regular titles and extras such as covers for summer specials and annuals.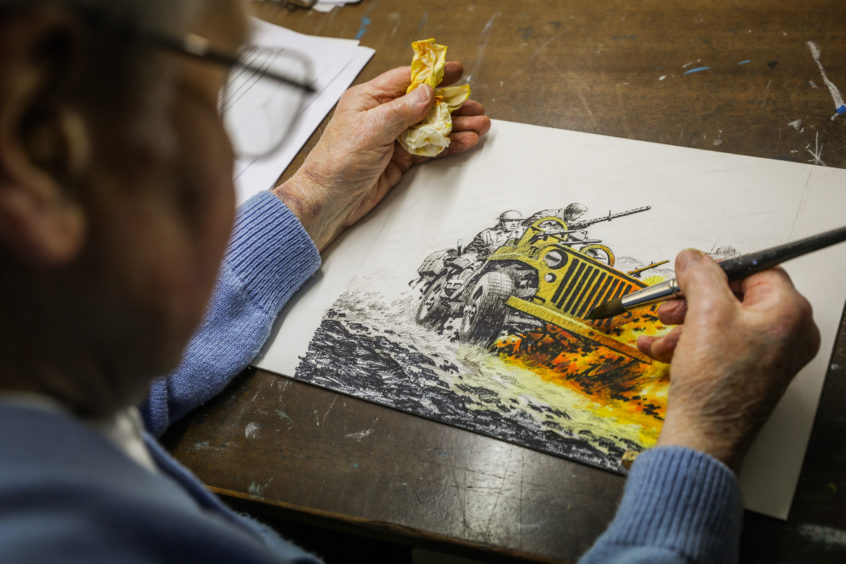 Founding editor of Commando, Charlie Checkley, then came knocking with the offer of front cover work.
Ian said: "It was a proposition I, literally, leapt at."
His offer resulted in what he terms a "lengthy and enjoyable association" with staff and a succession of at least six editors, "the majority of who, apart from the odd personal touch, employed traditional editorial methods".
Cover ideas, he said, generally emanate from the office.
He said: "My job is to inject as much variety as possible in the viewpoints, colour, etc. Inspiration can come from anywhere, for example, work by other artists, television, real life. An open mind is essential, plus a good reference system."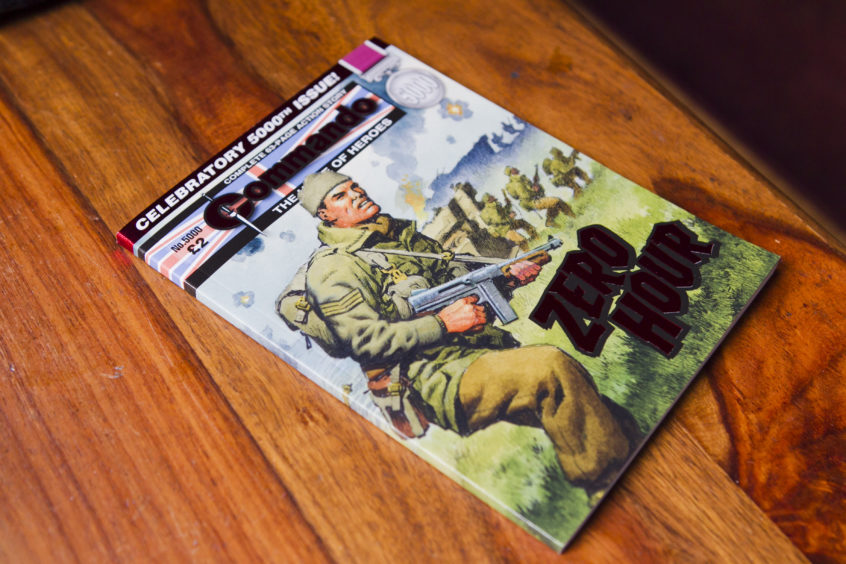 Techniques Ian has used down the years are too numerous to detail, he says, but he now favours a combination of fine line pens and acrylic paints.
Of his favourite subject matter there is no question. "As a young lad my burning ambition was to fly with the Royal Air Force but chronic ear trouble put paid to that.
"This has resulted in a lifetime of snatching the slightest opportunity to draw and paint anything remotely aeronautical, including pieces of which I am most proud."
Dunfermline Comic Con is organised by the town's Little Shop of Heroes and will also welcome 2018 Young Scot award winner Amy Tucker, 14, who has been writing and illustrating her comic Mystery Club since she was 11 years old.
There will be more than 100 stalls, 30 international artists and writers, props from the movie Outlaw King, replicas from Star Wars and Doctor Who and a four-metre high Apollo space mission lunar lander.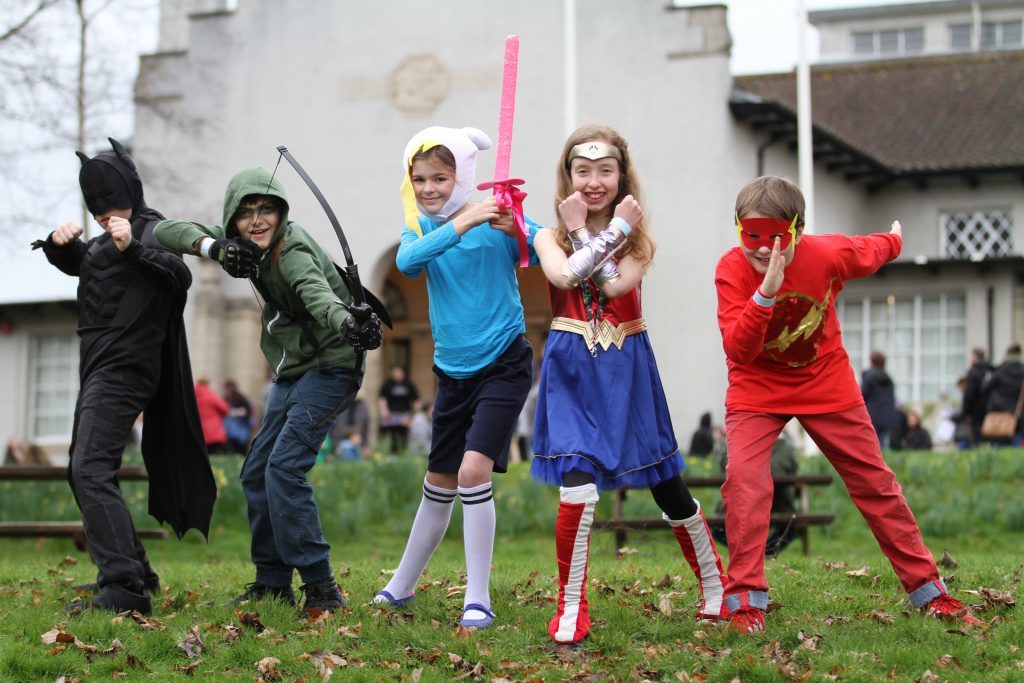 The not-for-profit event raises money for the Little Shop of Heroes Books For Schools fund, which supplies free graphic novels to school libraries, and for its children's workshops.
Signed copies of Art of Ian Kennedy will be available for sale at the comic con.
The book is also available to buy from the DC Thomson shop.