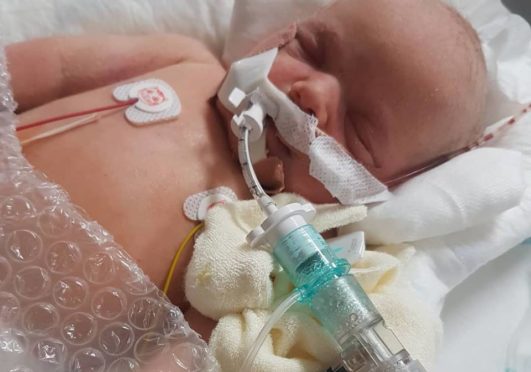 A Fife family who lost their baby daughter just days after she was born are holding a family fun day to raise money for the hospital which supported them.
St Andrews couple Keris and Kevin Ritchie endured the heartbreak of losing Maisie at 19 days to a condition called congenital diaphragmatic hernia (CDH).
They are hoping as many people as possible turn up to the Cosmos Community Centre in St Andrews on Saturday for the event, which takes place from noon until 5pm.
A range of activities has been lined up for Saturday's fundraiser including pony grooming, a bouncy castle, Build-A-Bear, stalls, music, and a raffle.
Proceeds will boost the Glasgow Childrens Hospital Charity.
"It will help fund medication, research, new machinery and everything that they need there. They have got all these babies to provide for," said Keris, 24.
Maisie passed away at the Royal Hospital for Children in Glasgow in February 2017 having been given a 75% chance of survival by medics.
Keris revealed how she could not hold her daughter because she was attached to tubes and equipment.
She said: "I could hold her hand and I got to do some personal care. I got to clean her wee face and I got to clean her bum, but I couldn't hold her.
"I think you hear it, but until you're in that situation you're not entirely sure how serious it is.
"She was given a 75% chance of survival but that's when you realise that percentages mean nothing. Obviously, we're never going to forget."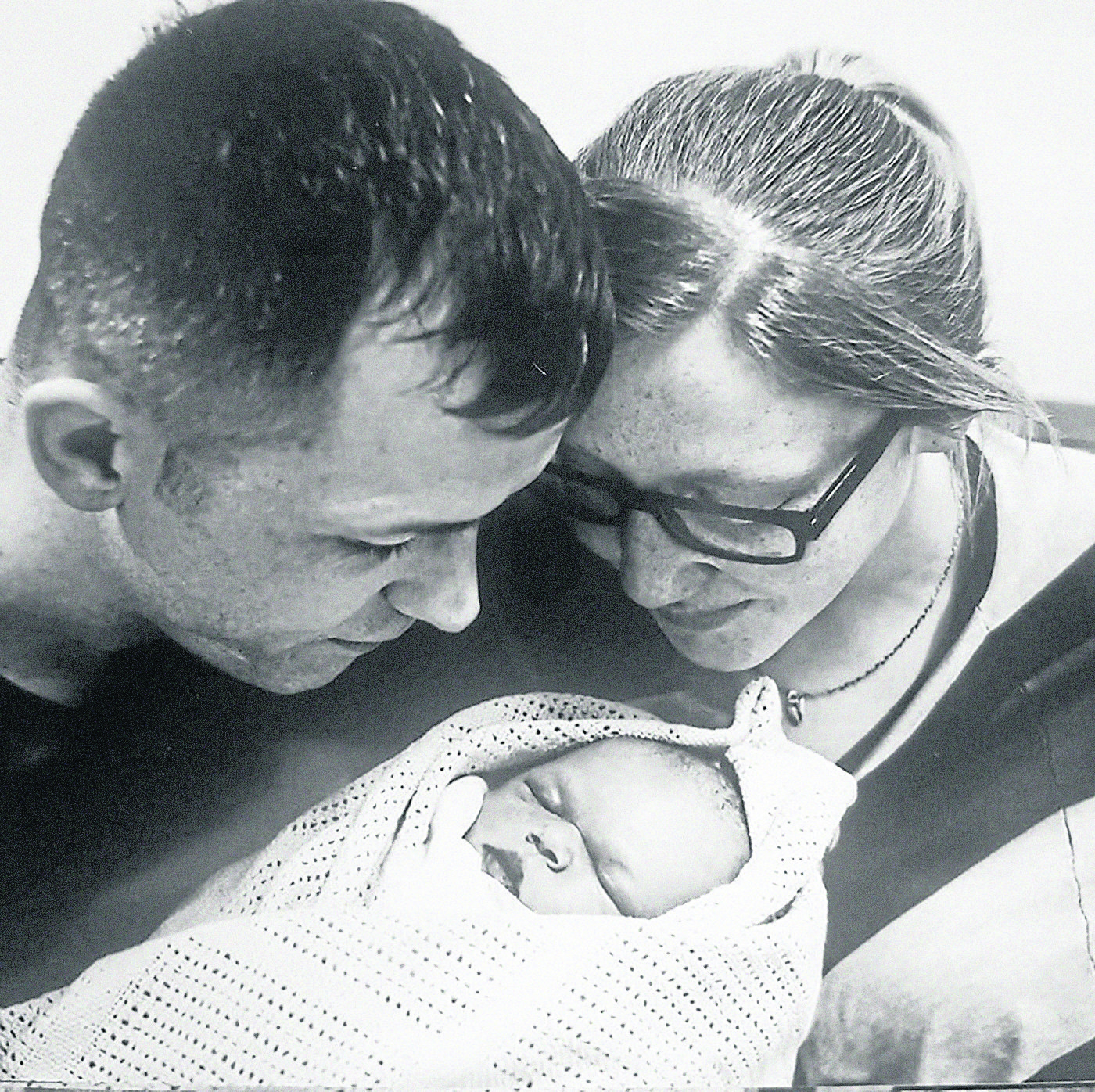 The family hopes as well as gathering funds for the hospital the event will raise awareness of CDH, which presents in approximately one in 2500 births and accounts for around 8% of all major congenital abnormalities.
CDH occurs when the diaphragm fails to form correctly or fails to develop in an unborn baby, allowing the abdominal contents to herniate into the chest cavity.
Keris added: "It's as common as cystic fibrosis yet nobody seems to have heard of it."
Organising the event is friend Lisa Stewart, 23.
Lisa said:  "The event is to raise money for Glasgow's children's hospital who gave massive support to this family through this heartbreaking time in their lives, as well as giving the best care they could to their child.
"As a thank you and to give something back, I agreed to help and raise as much as we can for the hospital.
"It's a family fun day and there will be things for adults and children. There will be lots of things to do and see while supporting a worthy cause."