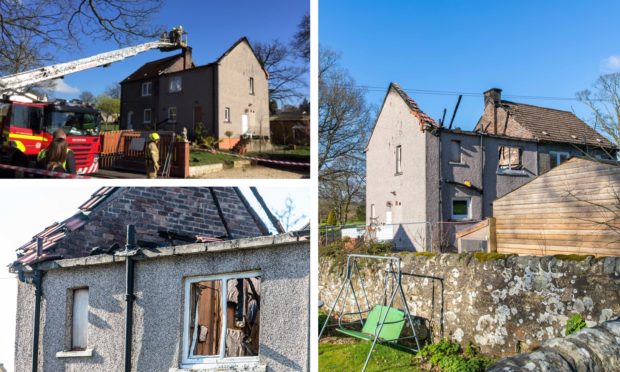 A man in his 30s has been taken to hospital with burns after his west Fife house was ravaged by fire.
The casualty, named locally as Steven Allan, escaped from his home in Saline after a neighbour banged on his door to alert him to the blaze.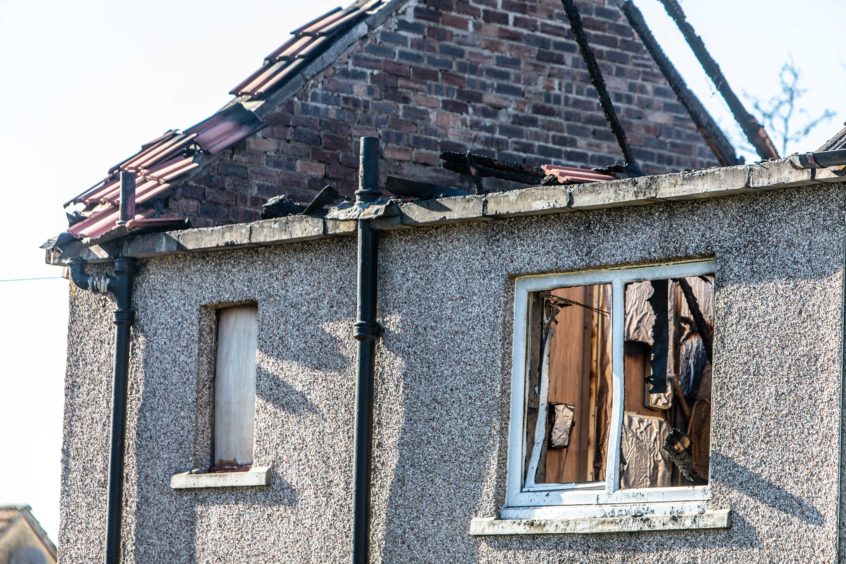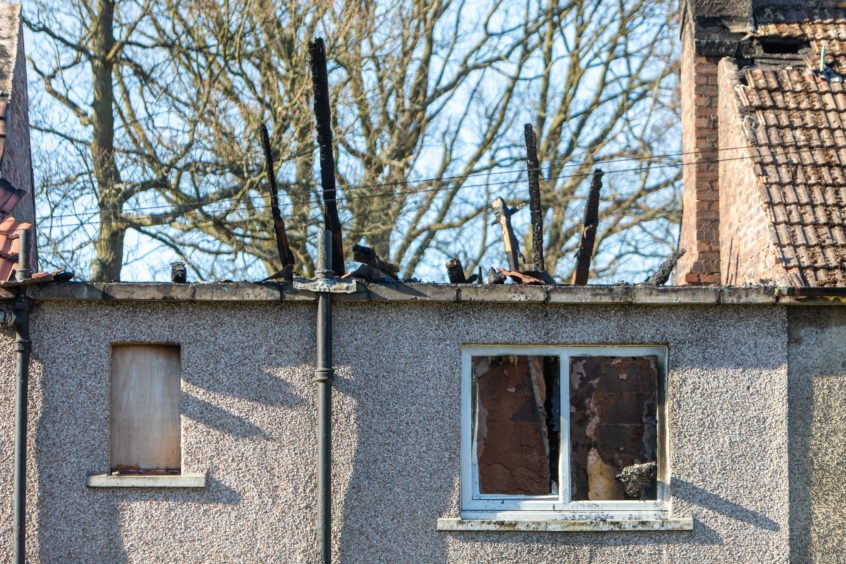 He was taken to St John's Hospital in Livingston, as a precaution with what were believed to be minor burns to his face and chest.
His semi-detached two-storey home in Oaklea was left a shell by the blaze, which broke out around 10.40am on Tuesday.
The fire began in the upper part of the house and the top floor collapsed into the bottom rooms.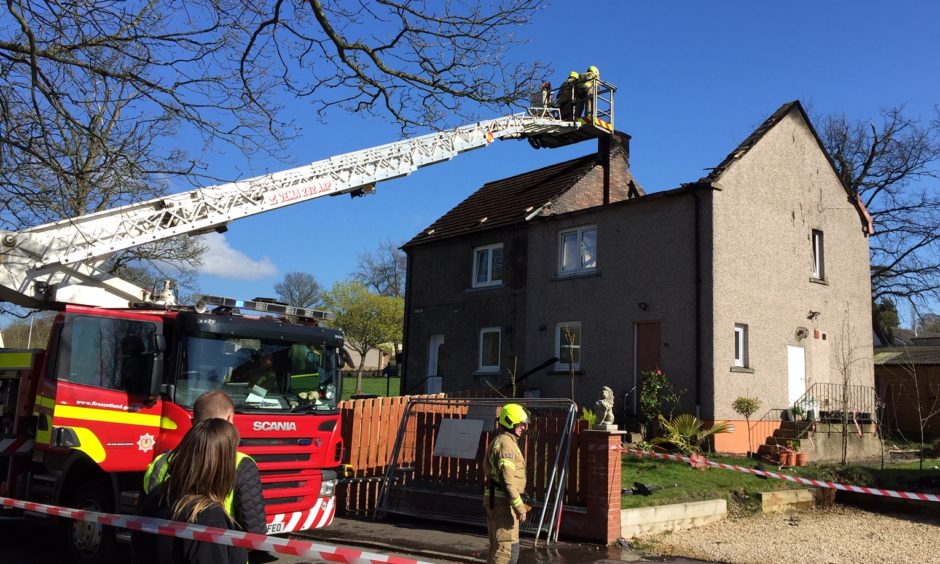 Just months after a blaze claimed the life of a grandmother in the village, a neighbour said it was distressing to see another house fire in the small close-knit community.
The woman, who did not wish to be named, said: "We had a fire in the village last year which had a fatality, so it is pretty upsetting for something like this to happen again.
"Thankfully no one has been seriously hurt.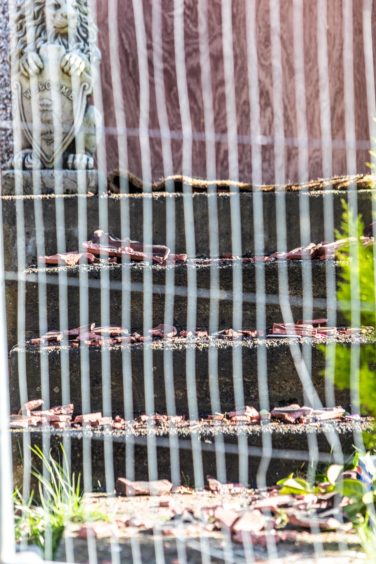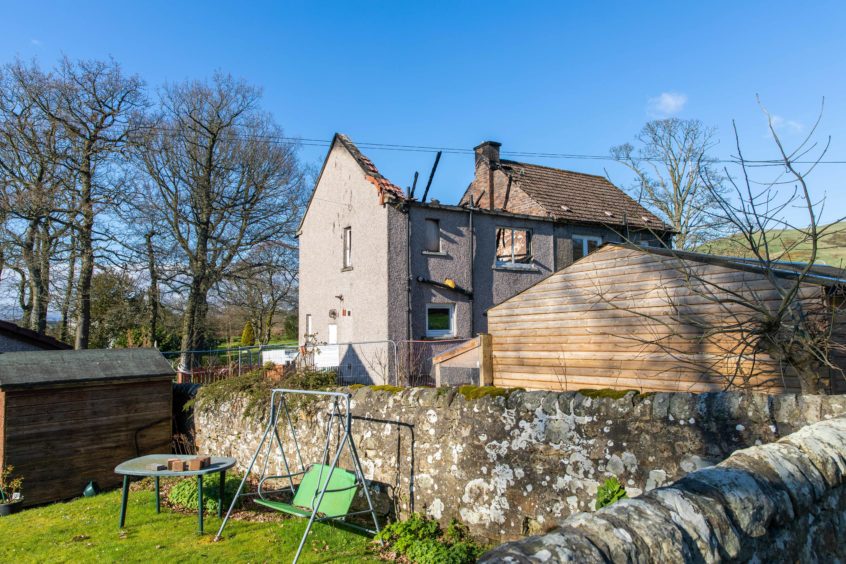 "The fire brigade, as usual, have been brilliant."
Older occupants of the adjoining house, which was damaged by smoke, had gone to stay with a relative yesterday.
Neighbour Aarwyn Gilchrist, 18, told how one of the neighbours had battered on the door desperately trying to alert Steven, who managed to get out of a back door.
She said: "Ten minutes later the whole roof was gone.
"It was a good while for the fire brigade getting it under control. It was quite scary.
"I had to stay inside because of the smoke, because the wind was blowing it over."
Police directed traffic on nearby Main Street as firefighters tackled the blaze.
Firefighters were still at the scene several hours later, dampening down the property and ensuring it was safe.
A spokesman for the Scottish and Fire Rescue Service said: "The Scottish Fire and Rescue Service was alerted at 10.42am to reports of a fire within the town of Saline, Fife.
"Operations control mobilised four fire engines to the town's Oaklea, where crews were met by a well-developed house fire.
"One casualty, who had exited the building prior to the arrival of crews, was transported to Livingston's St John's Hospital by Scottish Ambulance Service personnel."
The cause of the fire has yet to be established but an early suggestion was there had been an electrical fault.
In the fatal fire last August neighbours battled in vain to save a 55-year-old woman.
However, the grandmother was pronounced dead at the scene after the fire ripped through her home in Easter Craig Gardens.