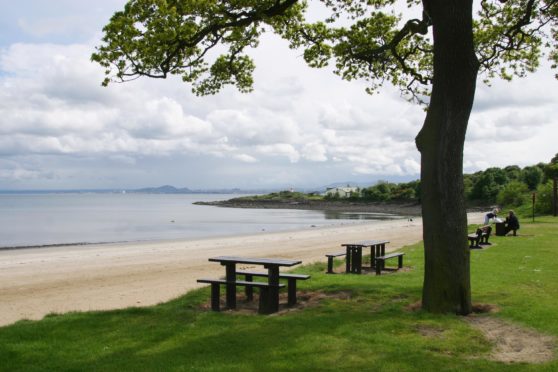 Police are hoping to thwart the plans of teenage tipplers who were planning to gather at a popular Fife beauty spot on Easter Monday, The Courier has learned.
Officers have revealed they are aware high school pupils from across the region are looking to gather at Aberdour's Silver Sands on April 22, with intelligence suggesting that many of the youngsters are trying to source alcohol and illegal substances.
The mass gathering has apparently been planned via a number of social media or messenger channels, such as Twitter, Facebook, WhatsApp and Instagram, and there is concern the meeting – which, for many, will effectively mark the start of study leave – could get out of hand.
Parents have been encouraged to "take action now" if they suspect their children may be involved and police have stressed patrols will be stepped up in the area to crack down on any anti-social behaviour.
Local officers have underlined the fact arrests will be made if necessary.
---
>> Keep up to date with the latest news with The Courier newsletter
---
Fears about the pupils' plans come almost a year after locals described the area as a "war zone", as more than 250 youths caused havoc in and around the village.
A number of young people who were drunk or under the influence of other substances required medical assistance, and Police Scotland is keen to avoid a repeat.
Chief Inspector Michael Williamson, from Dunfermline Police Station, recently wrote to local headteachers to highlight the issue, and the number of complaints from local people, visitors, businesses and transport providers following last year's disorder.
"Last year, the month of May saw quite unprecedented levels of anti-social behaviour (and other offences) in the village of Aberdour and its surrounds," he noted.
"This was in its entirety perpetrated by young people aged 14-18, many of whom were absent from school on 'study leave'.
"Disappointingly, this led to anti-social behaviour in the form of alcohol consumption leading to drunkenness, littering, urinating, defecating and criminality, in the form of fire-raising, theft by shoplifting, vandalism and fighting."
Mr Williamson also made it clear that young people will "undoubtedly" be charged with offences if there is a repeat of last year's shenanigans.