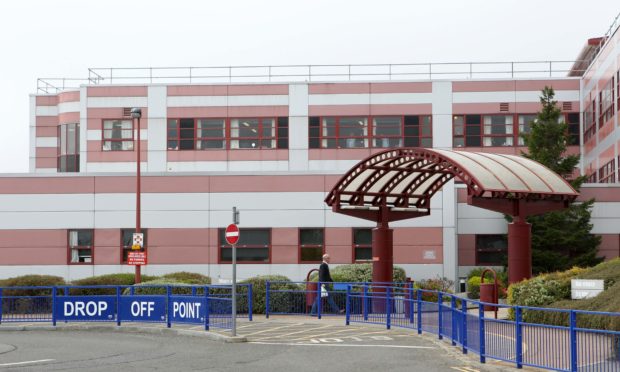 A Glenrothes man who struggled violently with hospital staff and threw a hot drink at the face of a porter has been given more jail time.
At Dunfermline Sheriff Court, Lee Sutherland was jailed for nine months, having already been sentenced to imprisonment in January for contempt of court.
The court heard Sutherland, 27, had been shouting and swearing at members of the public and volunteers at a cafe at Queen Margaret Hospital.
Sutherland, of Dunlin Avenue, was earlier seen drinking Buckfast in the hospital.
After a trial in February, during which he represented himself, Sutherland was found guilty of two charges.
On January 8 last year at Queen Margaret Hospital he shouted, swore and struggled violently with staff.
He also assaulted Anthony Boyle in the course of his employment by throwing hot liquid which struck him on the face to his injury.
Mr Boyle, 58, told the trial Sutherland was sitting on his own at a table in the cafe being abusive to people walking past.
He said: "He was getting really aggressive. He stood up and was getting more verbal.
"He said he was going to punch us if we didn't get out of his way.
"The lady in the café asked him if he would like a drink. She was trying to calm him down."
However, Sutherland took the hot drink from her and threw it at Mr Boyle.
"It hit me on the face and chest. It was hot. I got hold of him and put him down. A member of the public helped hold him down until the police arrived," he said.