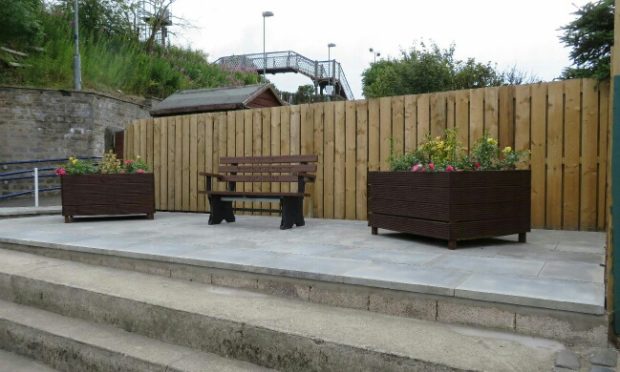 A Fife community group faces paying a bill for water supply to a demolished building.
Cardenden Development Forum was dismayed to receive a demand for £300 in water charges for a derelict shop it took over three years ago.
The Station Road eyesore was bulldozed and a public seating area with planters created in its stead.
Although water retailer Business Stream has accepted the shop is no longer there, it insists the forum must pay a £300 bill, with £100 knocked off by way of apology.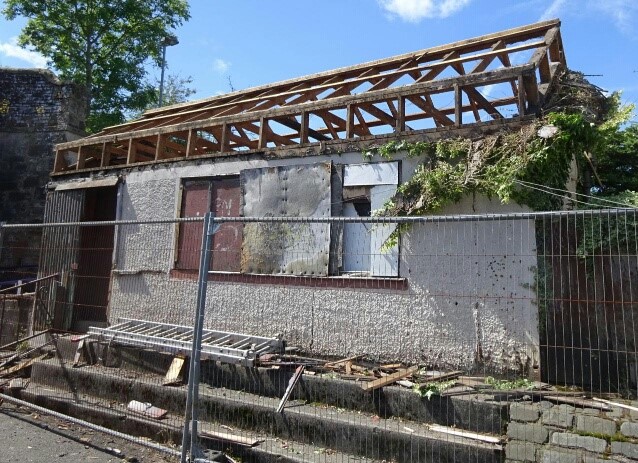 Forum chairman David Taylor said he wanted to make others aware of the situation to which it has fallen victim, due to changes in disconnection requirements.
He said: "Three years ago the forum acquired a derelict shop in the village with the intention of demolishing it and upgrading the site.
"The building had been empty for many years, with the water and drainage disconnected and exempt from water charges.
"However, just as the forum acquired it and before it could be deregistered, new rules were introduced to charge water rates on empty buildings.
"This means that Business Stream are demanding over £300 for water charges, even after the building has been demolished."
A Scottish Water representative visited to confirm the building had been demolished and that water and drainage were disconnected.
However, the forum has reluctantly agreed to pay the £200 still being charged and apply for charitable exemption to avoid further annual bills of over £100.
The alternative, said Mr Taylor, was to pay over £1,000 to have a water meter permanently removed from the street.
Vacant charging introduced by Scottish Water two years ago requires permanent disconnection for demolished properties.
Jo Mayes, customer operations director of Business Stream, said: "As soon as we were made aware that the property had been demolished, we de-registered the waste water connection and back dated it to remove any charges.
"To comply with vacant charging legislation, the property owner must go through the permanent disconnection process in order to de-register a water connection, which does incur a fee.
"This process helps to preserve the quality and safety of the water supply.
"We have been in regular contact with the customer to support them throughout this process and to provide additional assistance we applied a credit note of £100, which reduced their bill by a third."