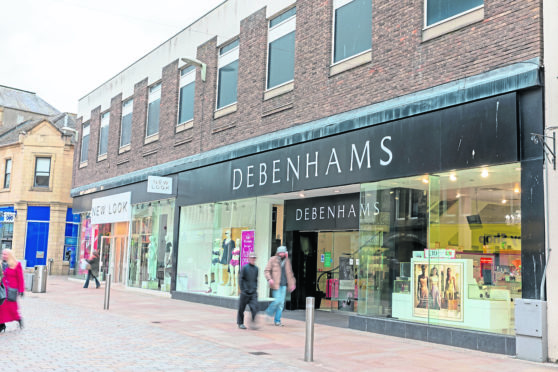 Fife Council's economy convener said the local authority was "100% committed" to helping Kirkcaldy town centre grow following news of Debenhams' impending closure.
The town's High Street branch is the only Scottish store among 22 to be closed by the retailer early in 2020, dealing a massive blow after the loss of BHS and Marks and Spencer.
Labour councillor Altany Craik said the company's decision reinforced the challenges of changing consumer behaviour for Fife's key town centres.
"We are 100% committed to supporting the evolution of Kirkcaldy town centre and will work with businesses, property owners, representative groups and the wider community in these plans," he stressed.
"We are already investing in supporting the town centre and the High Street and will continue to do so, at pace.
"The council is working with businesses in Kirkcaldy, including the Adam Smith Global Foundation, the new owners of the Kirkcaldy Centre and managers of the Mercat Centre to look at new opportunities to bring people into the town, and we are developing new approaches to parking and placemaking in the town.
"We're currently exploring how best to use our allocation of the Scottish Government town centre investment fund across Fife, working to provide local actions and solutions to turn around the fortunes of town centres.
"In the meantime, we continue to press Debenhams to meet with us on their decision to close the Kirkcaldy store, which we understand continues to trade well."