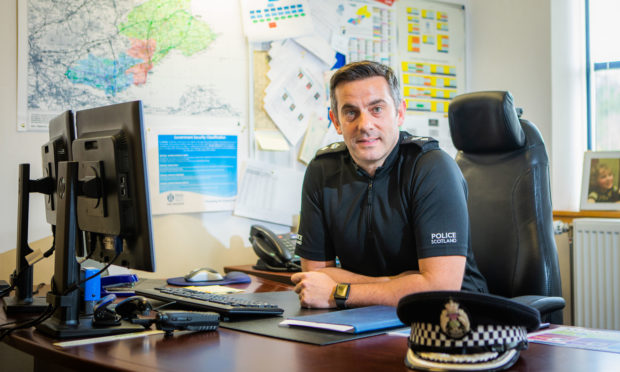 Fife police officers spent 60 hours in one day sitting in accident and emergency departments with people suffering a mental health crisis recently.
Picking up the pieces of a mental health breakdown is now the single biggest challenge for Police Scotland, according to Chief Superintendent Derek McEwan, who said officers were spending far more time than ever before with vulnerable people.
Last weekend alone officers were involved in searching for 28 missing children, most of them from care homes and some of whom go missing 15 to 20 times a week.
"Over the last two months, vastly more than 600 officer hours have been spent dealing with individuals involved in some sort of mental health crisis," Mr McEwan said.
"That's hundreds of police officers either sitting in accident and emergency, standing persuading individuals not to jump from bridges or medically intervening to provide CPR on people who have taken drug overdoses.
"We also have to dedicate officers to finding missing vulnerable children because we recognise the risks they're exposing themselves to.
"These are the level of challenges we didn't have even 10 years ago."
Mr McEwan said work was ongoing with Fife's health and social care services in the hope of introducing a triage system for mental health to reduce demand.
Already Sam's Café has opened in Kirkcaldy to offer support to vulnerable people, the first facility of its kind in the region.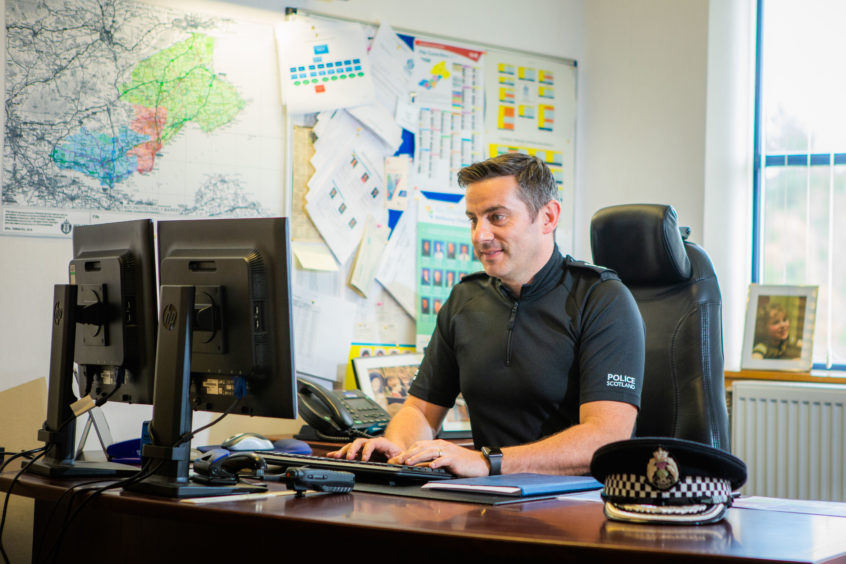 Despite the challenges, he insisted he did not want people in crisis to stop phoning the police.
"In one day 60 hours of police officer time was spent sitting in accident and emergency with an individual having some sort of mental health crisis," he said.
"We recognise if we leave that individual we immediately have a high risk missing person.
"We are the emergency service of last resort and we don't want that to change.
"If someone in Fife at their darkest moment has no-one else to turn to, we want them to know they can phone the police and we can try to get them some help."
Mr McEwan said responding to people in crisis was carried out on top of police officers' other duties and gave an assurance that traditional crimes, such as housebreakings and theft, were not being ignored.
"Our core policing, guard watch and patrolling, still exists but we now have all these additional responsibilities," he said.
"My officers routinely protect members of the public and save life and they deserve praise from the public for doing so."
"At times it's perhaps not the public's perception but Fife is a safe place to stay.
"You're far less likely to have your house broken into than when I was young, you're less likely to be the victim of a violent attack and there's no gang problem in Fife."