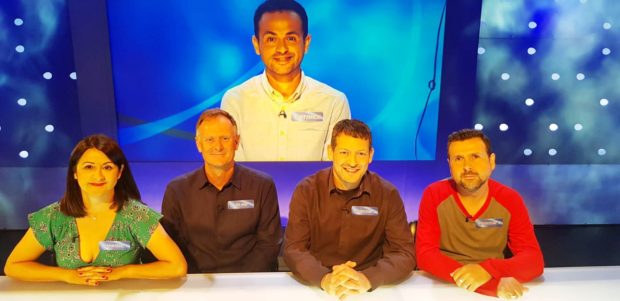 A Fife pub quiz team will feature on the BBC2 show Eggheads on Tuesday.
More used to having their general knowledge tested at Betty Nicol's pub in Kirkcaldy, Ally's Army will be quizzed on television by host Jeremy Vine as they compete for a cash prize.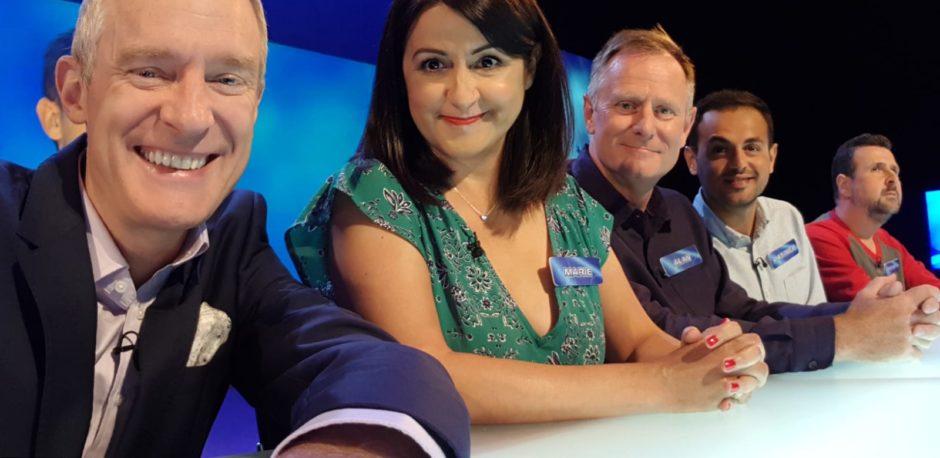 On the team are college lecturer and former Fife councillor Marie Penman, along with her school teacher husband Alan and eldest son Patrick, who is a postman.
The other two team members are Kinghorn-based friend Andrew Storey, a consultant at Kirkcaldy's Victoria Hospital, and Andrew Young, a schoolteacher from Glasgow.
After applying to appear on the show, they were all interviewed individually, grilled on their general knowledge and finally videoed as a team to test their on screen chemistry.
Team captain Marie said the name Ally's Army was a tribute to their late friend, Alastair Bruce.
She said: "Our good friend, Kirkcaldy man Alastair Bruce, was a big football fan and a great quiz competitor. Sadly, he died in December 2015, so we set up our quiz team in his memory, using the name given to Scotland fans during the 1978 World Cup in Argentina.
"Alastair actually travelled to two World Cups in his lifetime, an amazing feat as he had brittle bone disease and had been in a wheelchair since childhood.
"I wish he could have been with us when we got on to Eggheads – he was the smartest one out of all of us and to be honest, we might have done a bit better with him on the team."
The episode will be aired  on BBC2 at 6pm on Tuesday May 7.