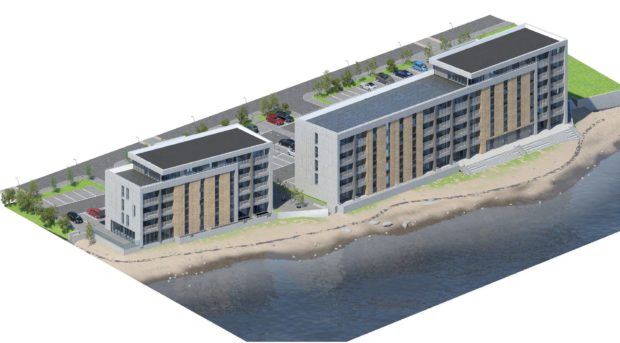 An ambitious development has been proposed which could dramatically change the landscape of Kirkcaldy's waterfront.
Dundee-based applicant Grant Road Properties Limited has unveiled plans to build 59 new flats on land to the south and east of the Morrisons supermarket on Kirkcaldy Esplanade.
The site, which is adjacent to the Seafield picnic area and Seafield beach, is currently in a derelict state and has been deemed ripe for development, with a 95-square-metre commercial unit also envisaged as part of the exciting blueprint.
However, it is understood to be the first phase of wider plans for the area which could see the former Stagecoach bus depot – which sits to the north of the application site – earmarked for future housing development.
That would finally end the slim hopes that still remain for a hovercraft link from Kirkcaldy to Edinburgh, which has failed to get off the ground despite a fairly successful trial 12 years ago.
A spokesperson for NORR, the architect behind the proposals, said the plans had been submitted with the longer-term redevelopment of the Esplanade in mind.
He said: "The development has been carefully designed in response to the site's immediate context and the surrounding townscape in this part of the town and provides a new urban block with appropriate scale, massing and quality of materials.
"The phase 1 development is intended to act as a catalyst for the redevelopment of the wider study area outlined within the overall masterplan following the established overall site-wide urban strategy and principles based upon the adopted Invertiel and Linktown Strategic Development Framework."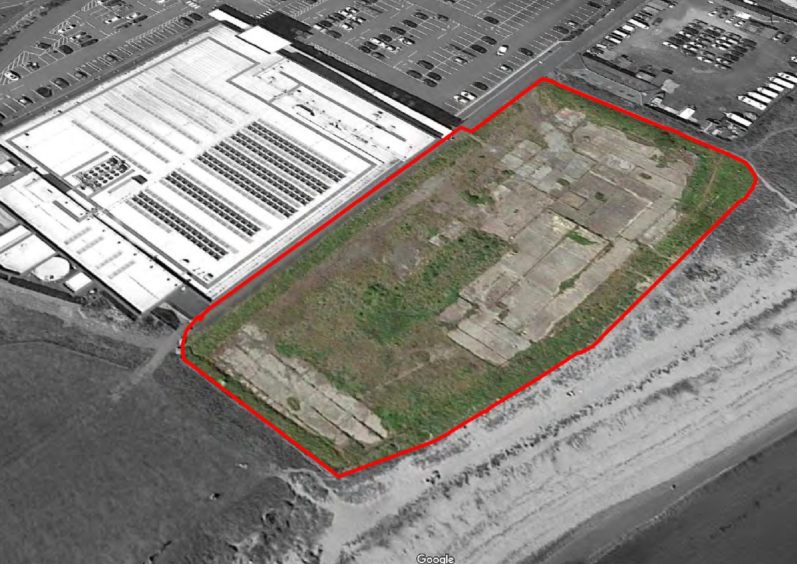 The phase one project will see 59 residential units created, with a range of studio, one-bed, two-bed and three-bed apartments forming part of the plans along with commercial premises and "live/work" units.
Developers have said later phases will include land to the north of the application site up to and including the site of the former Stagecoach bus terminal, and have described the much-mooted hovercraft link as "improbable" at this stage.
Land at the former bus garage had been safeguarded for the hovercraft link but although an application was approved by Fife Council, the proposed landing site on the Edinburgh side was refused planning permission by the council on the basis of concerns about access and the impact on the amenity of the surrounding area.