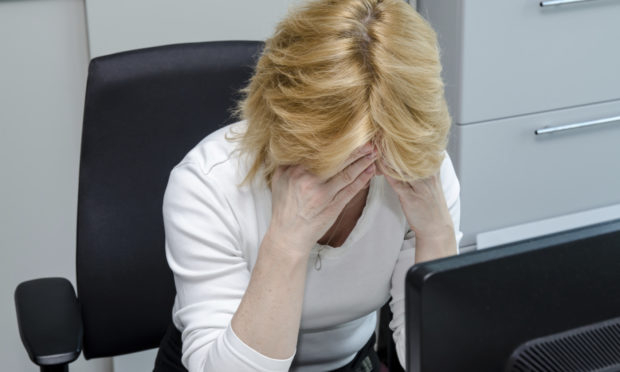 A shocking rise in physical incidents of violence, aggression and threats in Fife schools has led to a spike in staff absences, it has been claimed.
Statistics have revealed there were 970 "physical" incidents reported by the region's education and children's services in 2017/18, 45% more than the 672 recorded the previous year.
"Verbal" incidents over the same period went up from 173 in 2016/17 to 275 in 2017/18, although authorities have put the increases down to improved reporting methods.
However, it has emerged the number of staff absences in Fife said to be linked to physical and/or verbal violence has also more than doubled from six cases in 2017 to 16 last year.
---
>> Keep up to date with the latest news with The Courier newsletter
---
Councillor James Calder, Fife Liberal Democrat education spokesperson, said more must be done to improve the situation.
"It is unacceptable that any teachers face violence, let alone almost 1,000.
"It is deeply worrying that the numbers of staff facing a level of violence necessitating absence from work is also increasing.
"Fife Council needs to take action to address this trend and ensure our teachers are safe."
His fears were echoed by Liberal Democrat colleague Jonny Tepp, who said the jump to 16 cases of staff absence is alarming.
"These are small numbers but they reflect the tip of the iceberg and show that the pressures on staff are increasing," he said.
It is understood figures relating to the 2018/19 academic session in Fife schools will be published soon, and the issue was touched upon by the region's Relationships and Behaviour Strategy Group earlier this week.
David Farmer, publicity officer for the EIS Fife union, said: "If you asked 'What's the biggest issue for teachers?', a lot of teachers would be saying behaviour and violent incidents, both in terms of physical and verbal abuse.
"Because the reporting system has been in place for a while now, it certainly has made reporting easier and therefore, it's reasonable to expect more reports to come in.
"But we're also aware that a lot of incidents still go unreported for a variety of reasons, so our advice to members is to report it if you are involved in one and if it's sufficiently serious, report it to the police."
The issue came to the fore in September, when a teenage boy was charged by police after reportedly stabbing a female teacher in the neck with a pencil.
Boy, 15, charged after teacher stabbed at Fife secondary school
Shelagh McLean, head of education and children services at Fife Council, said the council treats  any incidents involving staff seriously.
"My understanding is that this data refers to all posts, not solely teaching staff," she pointed out.
"By working closely with trade unions and other professional bodies, we have mechanisms in place to reduce incidents and, where necessary, support any member of our staff who may be affected."