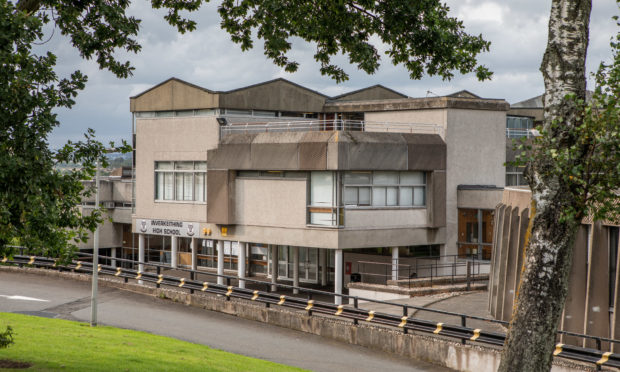 Inverkeithing High School is closed to most pupils on Tuesday except those sitting exams.
The closure comes after a burst water pipe was discovered on Monday during routine repairs to a fire hydrant.
The pipe is being repaired but it is uncertain how long this will take so as a precaution the school will only be open for those taking exams.
Only pupils who are sitting SQA examinations should report to the school as normal.
Arrangements are in place to provide facilities and drinking water.
School buses will operate as normal, but will only pick up pupils coming in to school for examinations.
The community use wing is currently only partially affected, but this will be monitored.
This incident is unrelated to the water supply problem the school experienced in February this year.