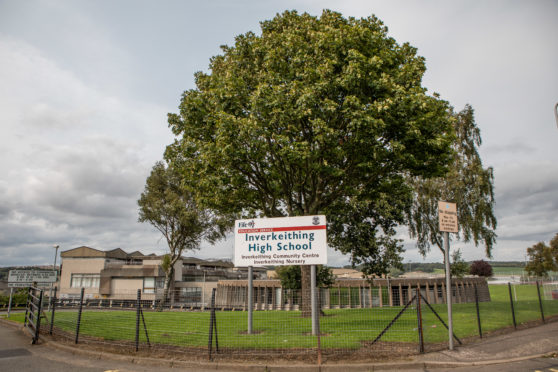 Six sites for the potential replacement of Inverkeithing High School are to be put under the spotlight.
Councillors on Fife's education and children's services committee agreed feasibility studies should be carried out in relation to the half dozen potential venues, on a day when the existing school was forced to close to all but pupils taking SQA exams due to a burst pipe.
A total of 27 sites have been assessed and these were whittled down to seven.
However, councillors were warned one of those sites, a combination of Ballast Bank and Caldwell Mill, did not merit further investigation due to challenging ground conditions and the costs involved.
Three sites in the north of Inverkeithing remain, namely building on the existing Inverkeithing High School land, a site to the north of the A921 to the west, and land to the north of the A921 to the east.
Three other possible venues in Rosyth – the Fleet Grounds, HMS Caledonia and land at west Rosyth – will also be looked at more closely during the next step of the process.
---
>> Keep up to date with the latest news with The Courier newsletter
---
Councillors agreed in March that sites at Spencerfield and Caldwell Mill should be included in the overall assessment, but Shelagh McLean, head of education and children's services, revealed that housebuilder Taylor Wimpey has since said the former is unavailable.
Senior manager Alan Paul said Caldwell Mill on its own is too small, while a joint Ballast Bank/Caldwell Mill site would come at a "significant cost premium" – with a next stage assessment alone likely to cost in excess of £50,000.
Mr Paul added the site should also be discounted due to the risk of flooding, suggesting the whole site would have to be raised by around six feet to meet the "more exacting standards" governing school building processes.
"It would be in the multi-millions, perhaps tens of millions, to address the cost of that," he said.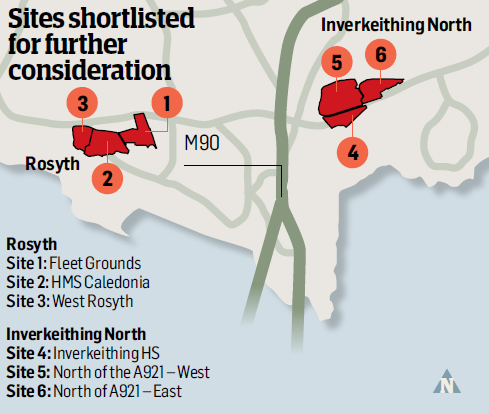 "It would become a major civil engineering project just to create the site."
While six sites have now emerged as frontrunners, both Conservative councillor Kathleen Leslie and Labour councillor Helen Law expressed disappointment that there is no indication as yet of what Scottish Government funding will be forthcoming to help meet the cost of the project.
Mr Paul suggested talks between the Scottish Government and COSLA had so far been positive but conceded there were "no specifics" at this time in relation to cash.
"I think the Scottish Government hope to make an announcement in relation to their strategy very soon," he added.
"But it may be a little while yet before the funding position becomes fully clear."
The current school is in need of a replacement, reflected by the school closing on Tuesday following the discovery of a burst water pipe on Monday during routine repairs to a fire hydrant.
Pupils taking SQA exams were the only ones asked to come in, and arrangements were put in place to provide facilities and drinking water.
A Fife Council spokesperson said the incident was "unrelated" to a water supply problem the school experienced in February.