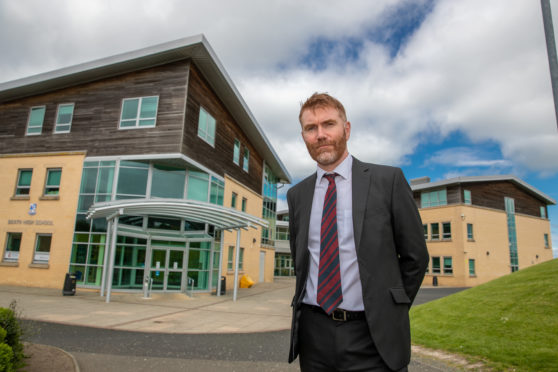 A poorly performing Fife secondary school will be transformed into one of Scotland's best, its new rector has pledged.
Beath High School was criticised by inspectors as weak in attainment and was near the bottom of a Scotland-wide league table based on exam results.
Steve Ross has led a series of changes since he took up the helm last August, which he said are already bearing fruit.
He expects more pupils to stay on for S5 and S6 this year, and improved exam results next year, following the introduction of an enhanced curriculum.
He said: "As far as I am concerned, our school will be one of the best in Scotland."
Education Scotland inspectors set targets but also praised staff for enthusiasm, commitment and determination to better the Cowdenbeath school when they issued their report in April.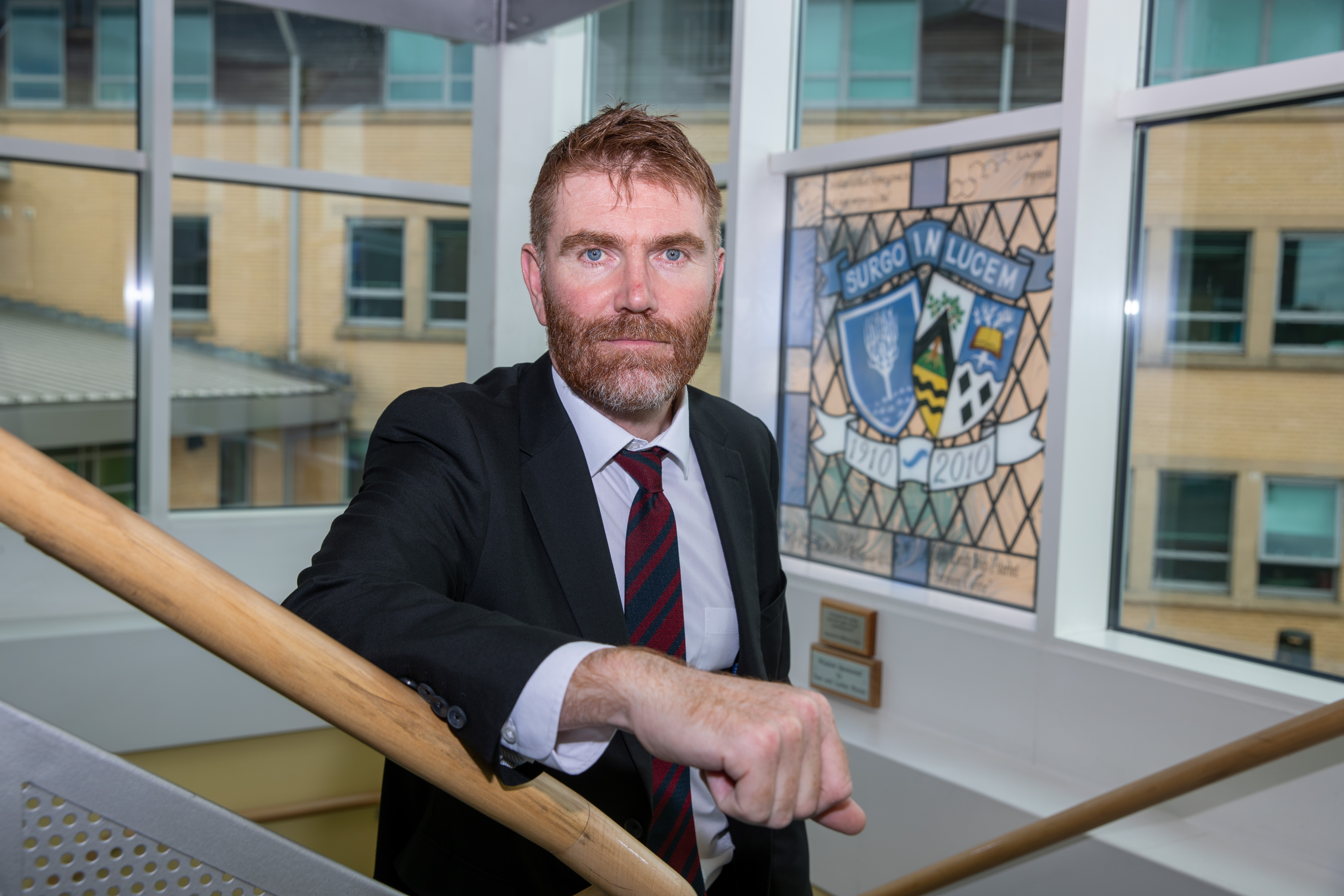 Mr Ross, who is an associate assessor and member of the Scottish Government's teacher panel, has experience in school improvement.
In his last post at Craigroyston High School, in a deprived area of Edinburgh, the number of pupils staying into their senior years soared under his leadership and the school's curriculum received the best evaluation in Scotland.
Mr Ross, who previously taught maths at Beath, spent his first term consulting with staff, pupils, parents and the wider community.
The top priority, he found, was tackling problematic behaviour, and people wanted a wider subject choice.
He also found a staff team eager and able to excel and work is under way to achieve their ambition.
Mr Ross said: "I don't think anybody would disagree with me when I say the school wasn't in a positive place at the end of last year.
"We had a school that wasn't performing as it could and we had a school that could be improved (and) wanted to improve."
Committees have been set up to implement changes and a new curriculum is about to launch, including National Progression Awards in topics such as dance, joinery and cyber security.
New policies have been devised on behaviour in corridors, where many pupils said they felt unsafe, and mobile phone use in classrooms.
Mr Ross described the Beath community as incredible and warm but said: "Over half of them are living in poverty.
"It's our job to raise the aspirations of these young people.
"I am absolutely passionate that every single young person, not only is going to be strongly encouraged to stay on until the end of sixth year but are going to achieve their true potential.
"The changes to the curriculum will have a huge impact on our attainment.
"I predict that our attainment next August will be significantly better than it was last August."
He said: "It's not me that has made the improvements over the last six months that the inspectors saw. It's been the whole school team.
"Only when we have a community working together will we get a really thriving school and I know that from experience."