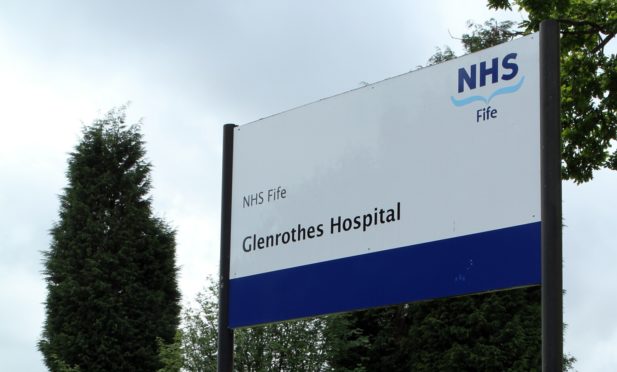 Immediate steps must be taken at Glenrothes hospital to address safety concerns uncovered during an inspection, according to Claire Baker MSP.
The Mid Scotland and Fife Labour MSP was responding to issues revealed during an unannounced Healthcare Improvement Scotland visit which took in the day hospital, clinical rooms in the outpatient department and wards one and three.
It found there was a good standard of cleanliness in most areas, and staff had a good knowledge of, and complied with, standard infection control precautions.
However, there were areas in which NHS Fife could do better.
Inspectors were not assured bed linen was being changed between patients in a treatment room.
They also found contaminated equipment in the clinical exam room, dust and grime on table tops, water damage to walls and mould on skirting boards in the visitor toilets.
Clinical waste was being stored in cages in unlocked sluice rooms and used sharps boxes were being kept in a staff changing area while waiting to be removed.
Concerns were raised about monitoring water safety to reduce the risk associated with infections like Legionella.
Mrs Baker said: "With the tragic consequences of hospital infection in other parts of Scotland currently under investigation, we cannot have Fife hospitals at risk of going down a similar route.
"It is worrying that this unannounced inspection discovered contaminated equipment in an examination room and the need to better monitor water safety to reduce the risks of water-borne infections.
"Immediate steps must be taken at Glenrothes hospital to address these matters and we need assurances that these are isolated incidents."
Three requirements were made, setting out the action NHS Fife has to take, following the March visit.
They included ensuring staff complied with guidelines for the management of used linen, providing a secure storage for waste and ensuring equipment and the environment was safe and clean to minimise the risk of cross infection and the building was maintained to allow for effective cleaning.
Director of nursing Helen Buchanan said: "There is much to be positive about in this report and it reflects the hard work and commitment of our staff to deliver safe patient care.
"The standard of cleaning throughout wards was highlighted as good and it is clear that our staff have a good compliance and knowledge of infection control precautions.
"All the patients spoken to by the inspectors felt the standard of cleanliness on their ward was good and any equipment used was clean.
"It was identified by inspectors that NHS Fife must continue to ensure that the building is well maintained to further enable effective cleaning.
"We will continue to work closely with our colleagues in estates to ensure that our routine maintenance programme at the hospital continues to ensure a safe environment for our patients, staff and visitors."