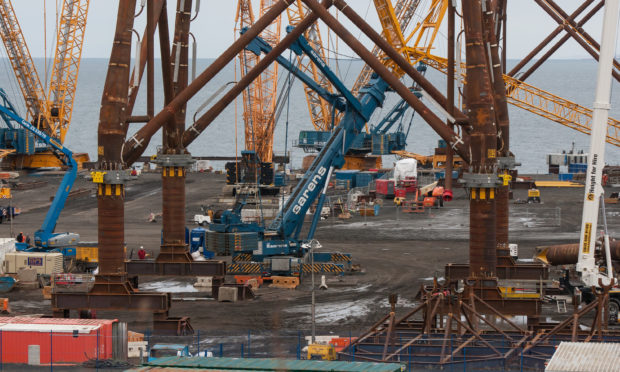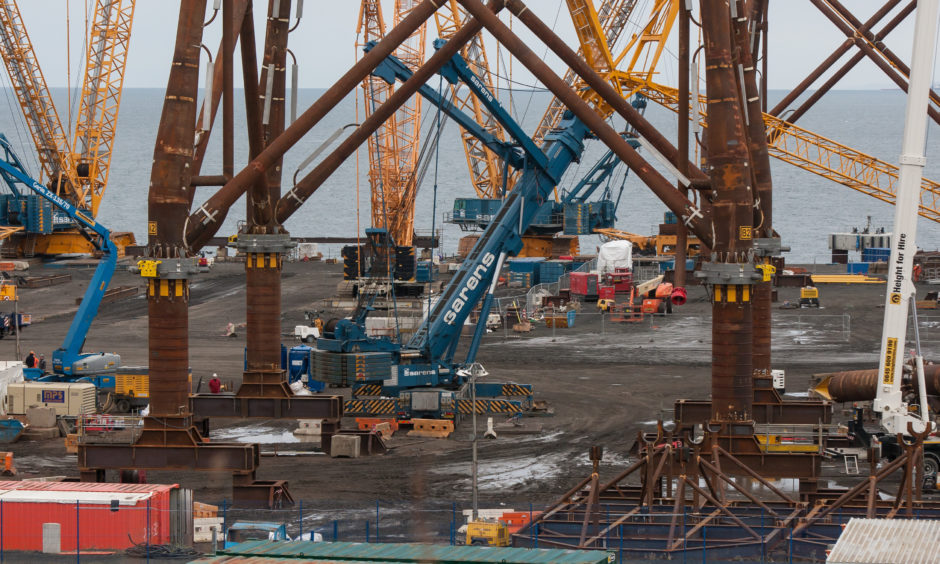 The energy firm behind the Neart na Gaoithe offshore wind farm project last night said no Scottish company had the capability to manufacture and supply all the steel work required.
French energy firm EDF is believed to be poised to award £2 billion of work to create jackets for 60 turbines off the Fife coast to a company in Indonesia.
Unions campaigning to save Fife's mothballed BiFab yards claim the work to create jackets – a type of foundation to support and anchor wind turbines – could have created up to 1,000 jobs in Methil and Burntisland.
However, a statement from EDF Renewables said: "We are committed to using local content (using Scottish firms and Scottish workers) and we have a track record of doing this already.
"We are currently in a structured procurement process and this starts with tier one contractors who will deliver large sub packages of the project.
"No Scottish company currently has the capability to manufacture and supply all the steel work for the NnG project. This has also been confirmed by the management of BiFab and DF Barnes.
"We are working closely with our tier one preferred suppliers to encourage them to use Scottish suppliers for tier two work packages e.g. the manufacturing of some of the jackets for the turbine foundations and the manufacturing of towers.
"Very few developers take this approach and work as closely with their contractors as we do in a bid to use local firms in the supply chain."
EDF, which bought the NnG offshore wind farm project from Mainstream in May 2018, said it was continuing to discuss the scheme with BiFab owner DF Barnes.
It added: "We understand the aspirations of the trade unions, workers and politicians and will engage with them and be able to update on the progress of procurement at the end of the summer."
The statement comes after the Scottish Government pledged on Wednesday it will do everything possible to secure further investment in Fife's mothballed BiFab yards.
The assurance by economy secretary Derek Mackay was given after Scottish Labour leader Richard Leonard urged MSPs to support the Fife – Ready for Renewal campaign, calling for work to be delivered to BiFab.