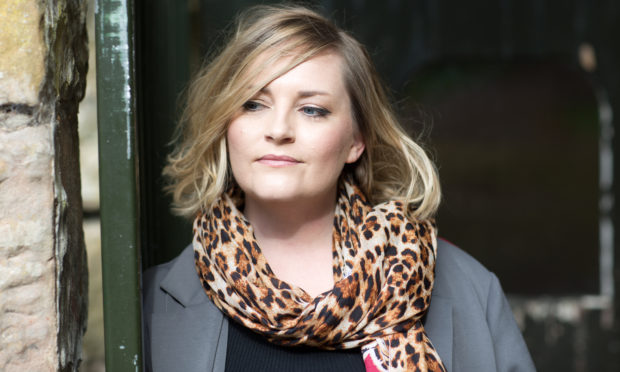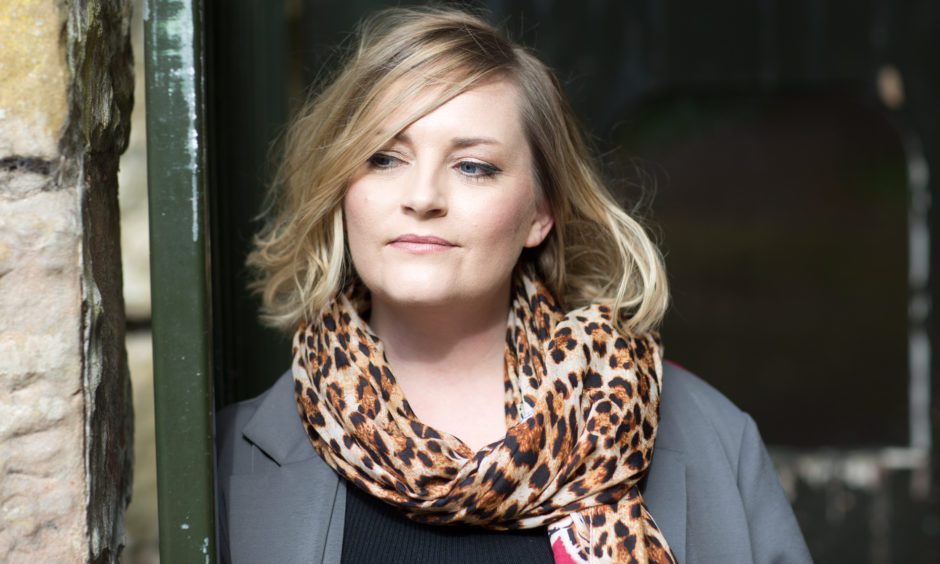 Jenny Lindsay doesn't condone crime.
But she does have a Glasgow thief to thank for setting her on the road to becoming one of Scotland's best known spoken word performers!
Some years ago, her flat got broken into and her electric piano was stolen when she was staying in the city's West End.
The result? Well, instead of performing the songs she used to write to music, she started performing her lyrics at open mic nights instead.
"Somebody told me I was a performance poet," Jenny told The Courier, "and I didn't even know what that was! It's gone on from there really. There wasn't much of a scene really when I started out but now it's a lot more vibrant."
Jenny, who grew up in South Ayrshire and is now based in Edinburgh, has performed across the UK and further afield including Latitude, the Edinburgh International Book Festival, the 'Where I'm Calling From' Literary Festival in Montenegro and the Ubud Writers and Readers Festival in Bali.
She is the author of one full collection and two pamphlet collections of poetry, was the BBC Slam Champion in 2012 and was long-listed for the inaugural Jerwood Compton Poetry Fellowship in 2017.
Her post-indyref landscape show Ire & Salt gained acclaim in 2015 and her 2018 solo show This Script and Other Drafts also received high praise, ahead of her second full collection of poetry being published in spring this year.
Now she is one of a trio of artists from America, Ireland and Scotland coming together for a memorable night of music, chat and spoken word at the latest Tae Sup Wi'A Fifer.
The multi-genre club night, curated by renowned Fife musician James Yorkston, takes place at the Adam Smith Theatre in Kirkcaldy on Saturday June 15.
The latest eclectic billing sees celebrated American singer-songwriter and musician Josephine Foster and award-winning Irish songwriter, storyteller, composer and singer Adrian Crowley take to the stage in the venue's Beveridge Suite alongside Jenny who will be performing in Fife and meeting event organiser James Yorkston for the first time.
"I have run multi-arts events for quite a number of years, and I think I actually tried to book James at one point!" she laughed.
"I think he was looking for recommendations for spoken word poets and I think my name popped up a couple of times. I've never actually met him before, so I'm looking forward to it!"
Pleased to be part of an eclectic event taking place out-with the traditional venues of Glasgow and Edinburgh, she plans to do a mix of literary poetry and spoken word poetry on the night.
She added: "It's all about these meaty subjects like sex, gender, feminism – and death!"
Jenny says that to be a good performance poet depends entirely on the performer.
"Performance poetry is one of those areas that's got one foot in the literary, one foot in theatre and one foot in storytelling," she said.
"The aim is to have a conversation with a live audience so you are almost playing a parody of yourself. With good performance poets, you believe them and you believe what they are saying."
Jenny studied politics and focussed her dissertation on political language and political literature and how political literature can be used as a form of activism.
Spoken word is rooted in activism.
So perhaps it's not a surprise that her work has dabbled with the political world.
"Actually during indyref I think I wrote one solitary poem and it wasn't pro or anti or anything," she said.
"It was exploring the issues. There's a fine line between writing about political issues and being a propagandist!
"As a poet you have to come at issues sideways and perhaps not offer certainty but offer a different perspective.
"That's what I do with this script as well – febrile discussions in feminism right now with sex and gender and all that sort of thing."
*Tae Sup Wi' A Fifer – Josephine Foster/Jenny Lindsay/Adrian Crowley, Adam Smith Theatre, Kirkcaldy, June 15, www.onfife.com