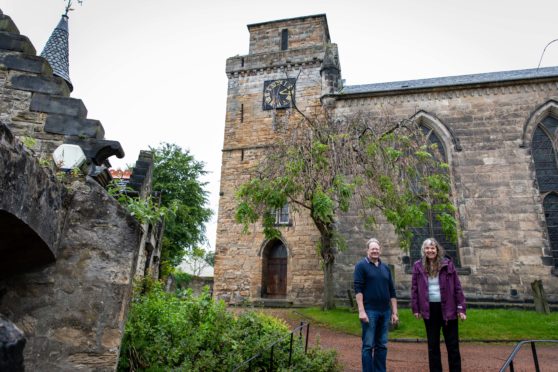 The restoration of Kirkcaldy's historic Old Kirk tower has moved a step closer with the final piece of development funding now in place.
Councillors at this week's Kirkcaldy area committee meeting approved £15,000 from the town's common Good fund.
A similar amount has already been pledged by the National Lottery Heritage Fund.
The funding will allow for the appointment of a project manager and conservation architects to take forward the first phase of the £530,000 restoration project.
The B-listed church is the oldest building in continuous use in Kirkcaldy, having served the town for nearly a thousand years as a centre for worship.
The earliest written record of the Old Kirk dates back to 1244 when it was consecrated by Bishop de Brenham.
Trustees say they are delighted to be able to celebrate its 775th anniversary by planning for the restoration of the 15th Century tower.
"Having the first phase of funding now secure marks a hugely significant step for us, after two years of hard work,  in our desire to see the church restored," said Rosemary Potter chairwoman of the Old Kirk Trustees.
"The 15th Century bell tower is an iconic part of Kirkcaldy town centre, but after 500 years overlooking the High Street, it is in need of some care and attention to make fit to survive the next 500.
"While it doesn't mean we can start tomorrow to repair the tower, it does mean we can start the process of employing a project manager and architects specialising in the restoration of historic buildings to get the project up and running.
"They will prepare detailed proposals for the conservation work as well as setting out plans for attracting funding for the delivery phase of the restoration."
The trust has made strides in improving the Old Kirk since it took control in 2010 with a number of internal improvements already completed.
Kirkcaldy Labour Councillor Ian Cameron, said the landmark was at the heart of the council's efforts to maximise the potential for tourism from the town's historic architecture and buildings.
He said: "I heartily commend those who have already done so much to get restoration project to where it is now.
"It's vital that we as the local authority recognise and support that as we move forward."