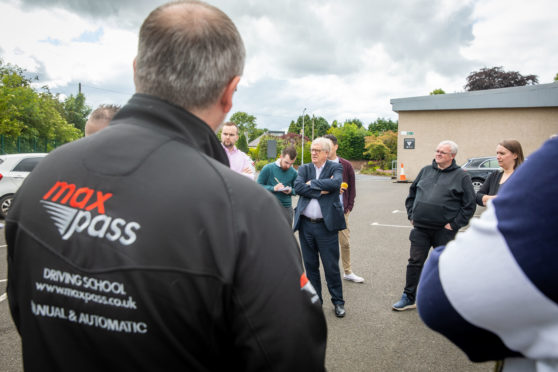 Fears are growing that the west of Fife could soon be left without a driving test centre, forcing learners out of the area to take their tests.
Angry instructors have accused the Drivers & Vehicle Standards Agency (DVSA) of breaking its promises and claim the current reduced test provision in Dunfermline is a cost-cutting exercise.
Tests are being taken three days a week at the Vine Centre following the sudden closure last month of the premises at Pitreavie Drive.
Tutors say it is not enough to cope with the growing demand.
Stuart Murray, an instructor for the AA, said: "We were promised three full-time examiners yet that has not materialised, leaving a backlog of tests and learners having to book months in advance for a test date.
He added: "Many feel this is a move by the DVSA to utilise their purpose built test centre in Kirkcaldy at the expense of everybody else.
"This is already impacting on our livelihoods and could force instructors out of business if a solution isn't found soon."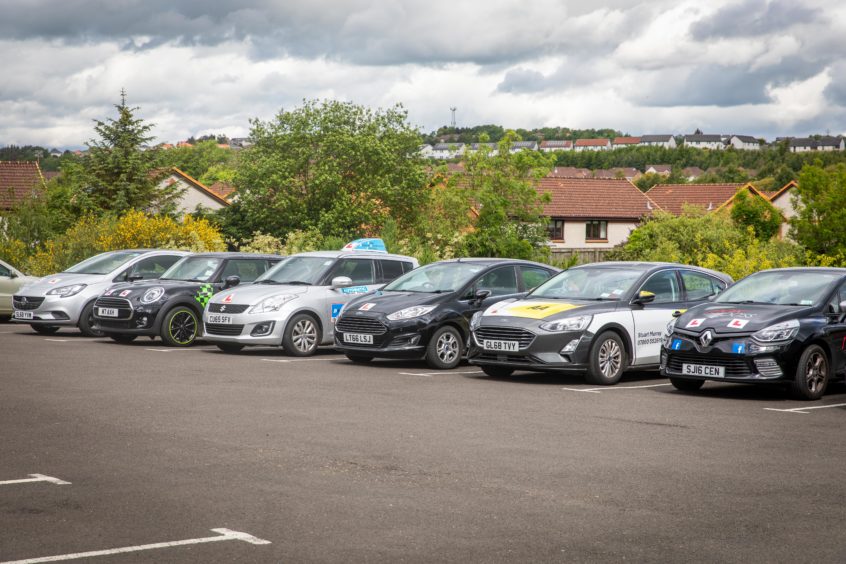 Douglas Chapman, MP for Dunfermline and West Fife, met instructors on Friday and vowed to take their concerns to DVSA.
"I am very disappointed that the promises made the DVSA that services would run as normal have been broken," he said.
"This can only be described as a cut in services and has led to a situation where instructors are booking in tests when students first start lessons with them – putting immense pressure on them to be ready for the test date.
"If they're not ready, then they are forced to the back of the queue and have to join the ever-growing waiting list.
"Dunfermline offers a huge opportunity for more people to learn to drive but it's one that is danger of being thrown away."
Mr Chapman praised Vine Centre management for stepping in to offer the venue.
The DVSA is currently getting free use of its facilities three days per week until mid-October. Centre management have already indicated they could use the centre five days a week if needed.
Tim Thomson, Vine Centre manager, said: "We are seeking to negotiate with the DVSA about a permanent solution over use and have indicated that we can increase the number of days but they have yet to respond."
A DVSA spokesman said: "DVSA's priority is to help everyone through a lifetime of safe driving.
"We are continuing to work towards securing long-term testing provision in Dunfermline."