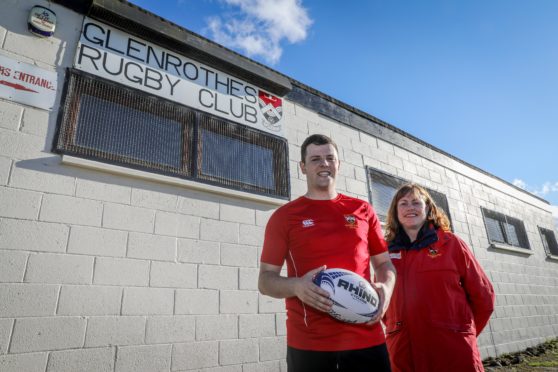 Funding to support one of Fife's fastest growing rugby clubs will allow the outfit to kick on for generations to come, according to management.
Councillors in Glenrothes approved £6,500 towards the cost of a £10,000 ground and structural survey as part of the club's ambitious development plans.
Glenrothes Rugby Club wants to redevelop the original Carleton pavilion facility that has served the outfit throughout its 54 year history, with plans to provide a raft of new facilities catering for all sections of the community.
The club has grown rapidly over the last two years now fielding several senior and junior teams and offering female rugby coaching for the first time.
Club president Sheila Beare, said the funding marked the start of an exciting new chapter for the club as well as Carleton park where it resides.
She said: "The club has a long and rich history at this ground since we formed in 1965 and we want to build on that for the next 50 years.
"However, we regularly have over 160 youngsters playing, as well as the adults, and around 30 girls so the club is rapidly outgrowing the pavilion and we need to expand sooner rather than later.
"We have always been, and will remain, a community-based club. The plans we have are to create a club building that not only offers the most modern facilities for both the able bodied and disabled, but also create a new pavilion that will provide many other uses for the local community.
"Now we have the necessary funding, we can press on with the study which will inform the club as to the best way of achieving its long-term aspirations."
The club has launched a £50,000 funding initiative which would allow it to expand the existing pavilion, install a gym and improve training facilities adding to those already achieved by volunteers in recent years.
Councillors at the town's area committee agreed for the funding  to come from £60,000 of council funding already earmarked for improvements to Carelton park.
SNP councillor Craig Walker, said: "I wholeheartedly back this funding request. The club is a mainstay in Glenrothes over many years and one we should be supporting.
"Agreeing to back club's desire to improve and expand will automatically mean that Carelton park as a whole benefits."