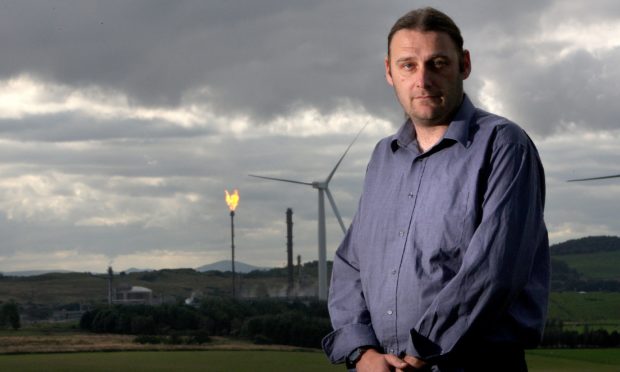 The Fife Ethylene Plant has been branded "too old and rickety" to run safely following the latest round of flaring at the Mossmorran site.
James Glen, chairman of the Mossmorran Action Group, hit out as the controversial practice resumed to the dismay of neighbours.
Intermittent flaring was seen on Saturday, 24 hours after a meeting of Mossmorran Working Group where ExxonMobil and Shell representatives outlined plans to reduce the impact.
Critics said no mention was made at that meeting that essential maintenance work was about to start on Monday.
The move could mean five days of elevated flaring.
Doubt has been cast on the timing of the planned work, coming so soon after plant bosses met members of the working group.
Labour MP Lesley Laird said ExxonMobil had an opportunity to tell everyone about the planned shutdown this week and questioned why they did not o so.
Mr Glen said locals were understandably concerned about the latest issues at the plant.
He said: "We're grateful ExxonMobil has notified us about five days of flaring, but their statement raises more questions than it answers.
"What exactly is the maintenance issue?
"Is it related to the ethane leak, the flaring at the weekend or is it another emergency?
"If it is a genuinely planned shutdown, why didn't ExxonMobil inform the politicians and community representatives on Friday when they attended the latest meeting of Lesley Laird's Mossmorran Working Group?
"As flaring is becoming ever more frequent, people are left wondering whether the plant is now too old and rickety to run safely."
Meanwhile Cowdenbeath SNP MSP Annabelle Ewing is writing to the Scottish Environment Protection Agency asking what monitoring is being carried out on the emissions associated with flaring.
Stuart Neill, external affairs manager at Fife Ethylene Plant, said: "Ensuring safe operations is our number one priority and the essential work being carried out is part of this.
"While we completely understand concerns flaring may cause the local community, it is the plant's permitted process that allows us to maintain steady operations while we undertake this essential maintenance.
"Please be assured that flaring is completely safe.
"We apologise for any inconvenience caused and our focus is to complete the work as quickly and safely as possible."