Millions of pounds will be spent on minimising the impact of flaring at Mossmorran on surrounding communities over the next five years, bosses have pledged.
A range of physical and procedural changes have been proposed at the Fife Ethylene Plant in the wake of recent flaring events, with 14 recommendations now being taken forward by site operator ExxonMobil between now and 2024.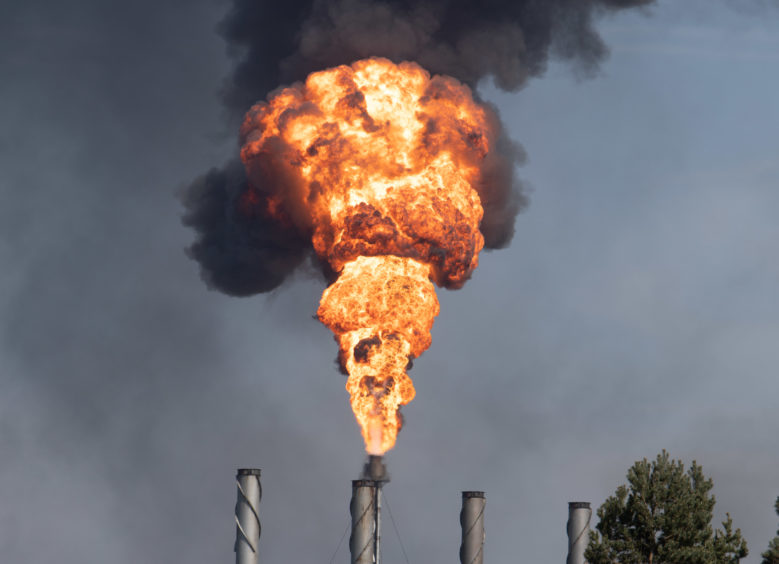 Chemical plant chiefs hope the eight-figure investment will not only improve the reliability of the site but will also reduce the duration and volume of flaring incidents, thereby minimising the effect on long-suffering locals.
More than 900 complaints were received by SEPA following a prolonged period of flaring back in April, and further incidents have sparked calls for a full independent inquiry into the social, environmental and health impacts of the plant's operations.
---
INTERVIEW: Plant manager Jacob McAlister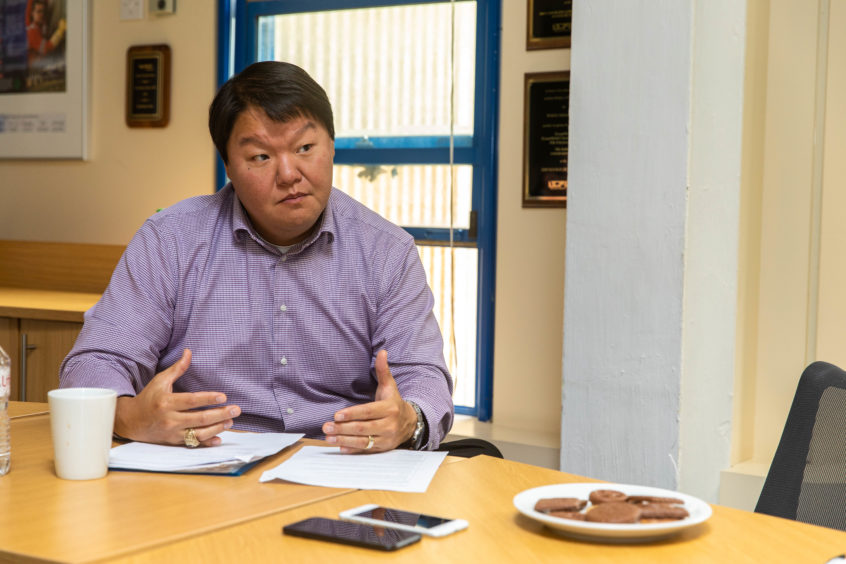 What is flaring?
Is it safe?
The public's concerns
An independent probe?
Is the criticism fair?
Fife Ethylene Plant's future
---
Speaking exclusively to The Courier, plant manager Jacob McAlister said everyone at the company was actively working to alleviate concerns.
"We recognise flaring is a big deal and we have to do a much better job of addressing different concerns," he conceded.
"For instance, from an air quality perspective, there are no issues.
"There's been a lot of modelling done and there's a lot of data out there that shows flaring does not make an impact on air quality.
"But we understand there's other pieces of the puzzle – the light, the noise, the vibrations associated with the flaring.
"Those are the types of things we must and we will address.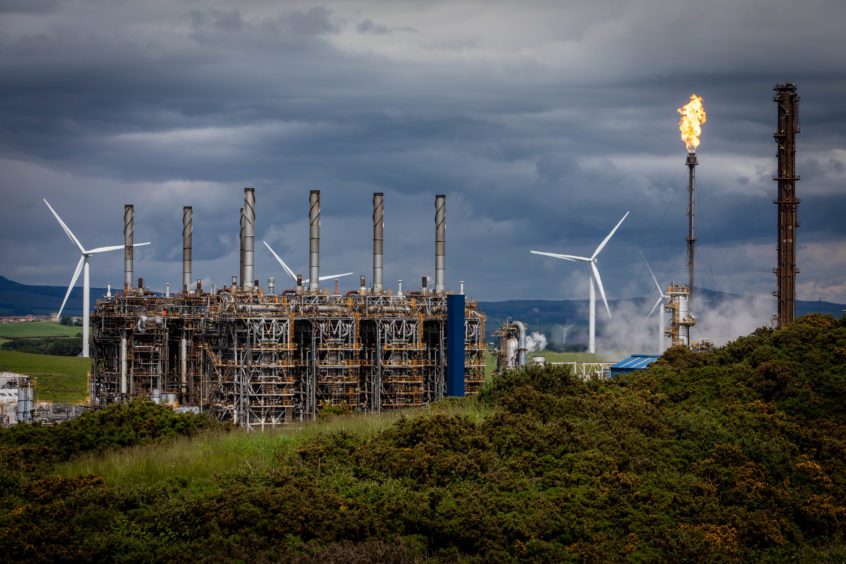 "What we want people to expect is better communication, because we've committed to doing that and getting more messaging out there so people stay more up-to-date about what we're trying to do and what we're looking to do long term.
"But we also want them to know we've made commitments to improve the amenities aspect of the flaring events.
"We're doing this to try to address people's concerns because we know there are issues.
"We don't want these issues any more than they do."
Fife Council has written to the Scottish Government pushing for an independent inquiry, but Mr McAlister said SEPA's ongoing probe effectively amounted to that.
"For us, an independent review or investigation is anything outside our own process," he noted.
"Every incident we have, or every near incident we have, we investigate that because we want to know what happened.
"We want to make sure we understand that because we want to know what caused it and how to correct it so it doesn't happen again."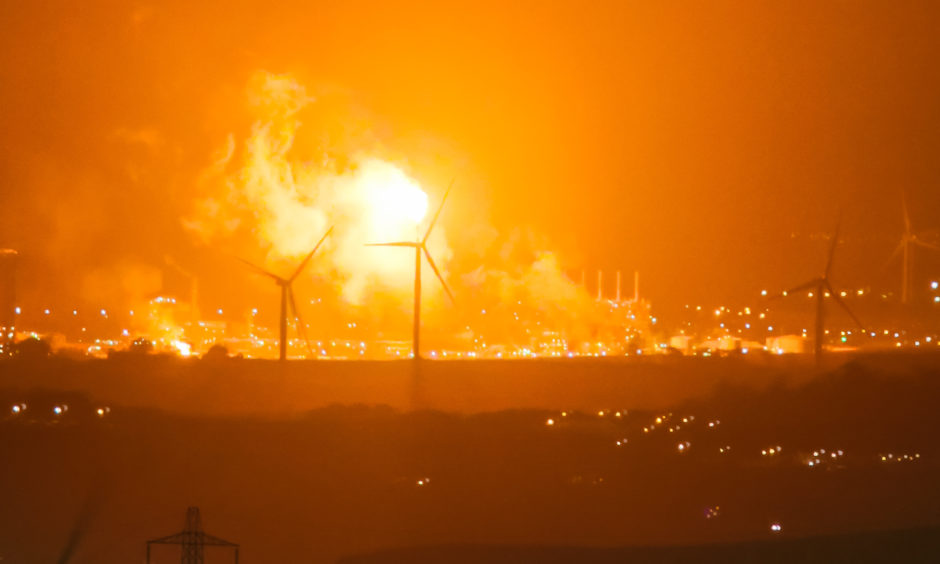 But when pressed on the fact that SEPA's investigation was unlikely to touch on concerns about light, noise and vibration, he added: "We certainly understand the impacts and that's not something we can ever ignore.
"I want to make sure we address the misinformation that comes out – we have to do a much better job as a company in terms of how we respond to that.
"For instance, there's a lot of people out there just saying the flaring is increasing, the flaring is getting longer.
"That's just not true.
"We're a data driven company at ExxonMobil and we do our own analysis.
"We looked at the last 10 years of operation and we flare about 2% of the time.
"The duration is not increasing, the frequency is not increasing, it's been pretty steady.
"I'm the first one to say that 2% is too much, but it's not getting worse.
"And the fact of the matter is that up until April, it had been almost a year since we had our last unplanned flaring event.
"But I do realise you are only as good as your last event, and that's something we have to address."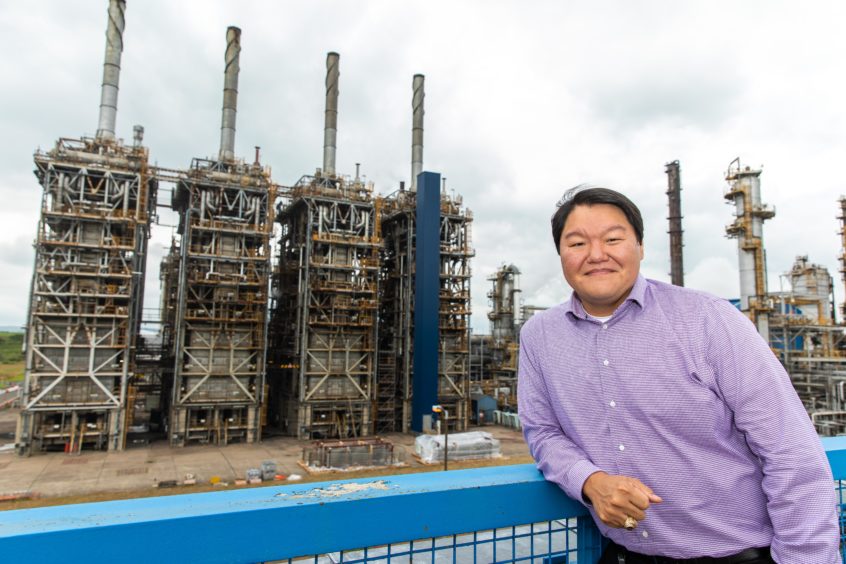 Mr McAlister concluded: "Two percent of the time is 2% too much in the public's eyes, but it's 2% too much in our eyes as well.
"What we're trying to do with these commitments is reduce that amount but unfortunately we will never be able to guarantee 100% it won't happen.
"We just have to be better when it does."
---
Mossmorran 'here to stay' in the long-term
Plant manager Jacob McAlister may only be seven months in the job, but any talk about decommissioning the site appears to be in the dim and distant future.
Local people angry about the impact of flaring recently described Mossmorran as "old and rickety" and called for a roadmap for the plant's closure to be considered.
But Mr McAlister stressed: "This plant is a little over 30 years old.
"It is one of the, if not the, youngest in Europe and one of the youngest throughout the whole of ExxonMobil.
"I've been in plants much, much older, more than double this, so it's not about the age of the plant, it's about how you maintain the plant in regards to what it takes to run it and run it well.
"We interject over £20m a year just in preventative maintenance, so we try to ensure it runs safely and runs well.
"That's something we'll continue to do.
"So there is no timeline on this plant. This is a long-term, strategic asset for ExxonMobil and it will be maintained as such.
"We're part of the community. We want to be here for the long-term."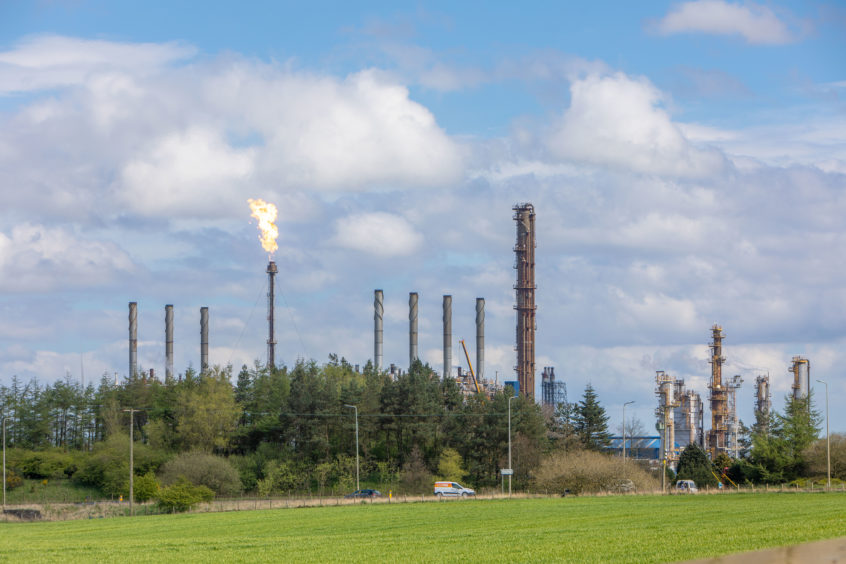 Mr McAlister took up his post in December, having spent most of his career at sites along America's Gulf Coast, and he admits the Fife job has brought with it some new challenges.
"You always have different issues, no matter where you are, that are in the eyes of the public and need to be addressed," he explained.
"It's a little different here from the standpoint that because this isn't a huge industrial area, there's less understanding of what industry is really made of, and the facts that need to get out there about why we flare have not really been well communicated in the past.
"One of the things we saw very quickly when we came here was that we realised we haven't done a good job of sharing information about the site, and we haven't been open with the communities, so we hadn't done a good job of building trusting relationships with people.
"That's important because when there's some misinformation that comes out, people don't trust us enough to know what's right and what's wrong. We need to build those relationships and trust."
To that end, Mr McAlister said the company was keen to strengthen its dialogue with local communities and representatives, but called for an end to what he described as "scaremongering tactics" – perhaps a veiled reference to claims Mossmorran could be "another Bhopal", a gas leak in India in 1984 which caused tens of thousands of deaths.
"Those kind of references aren't right, they aren't fair to the people involved, and it's not fair to put us in the same light as some of those unfortunate events," he said.
---
New report rejects impact of flaring on air quality
A new report has claimed flaring at Mossmorran would not adversely impact air quality in Fife – even if it occurred around the clock.
Wood Consultants used a computer program to predict the concentration of pollutants people could breathe in using a hypothetical "worst case scenario" where flaring rates tripled and flaring at that rate happened 365 days of the year with black smoke.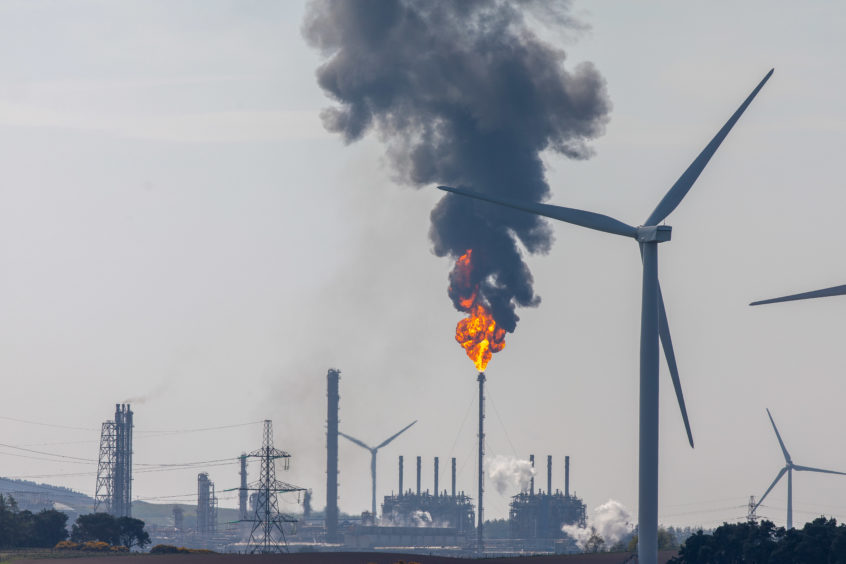 The investigation also accounted for emissions from the neighbouring Shell NGL plant; other non-industrial sources such as roads or people burning gas in their homes; and how wind turbines near to the Fife Ethylene Plant might change how emissions are mixed in the atmosphere.
The program similarly assumed there was no steam injected into the flare, which causes 'incomplete combustion' and the black, smoky appearance seen during flaring earlier this year.
The report concluded the predicted levels of all air pollutants were "well below" the other emission sources, such as cars and domestic heating, and said heat released from the flare meant any emissions would continue to rise further away from the ground and lessen any risk due to improved mixing and dilution in the air.
Plant manager Jacob McAlister welcomed the study and added: "Flares are designed to take an ethane/ethylene mixture and burn it, and convert it to water and carbon dioxide.
"There are lots of studies, models and testing done to make sure that is an efficient process, to ensure that what comes out of that flare is safe.
"From an air quality perspective it is absolutely safe."