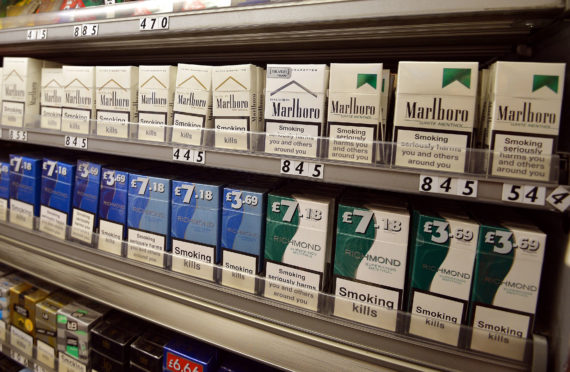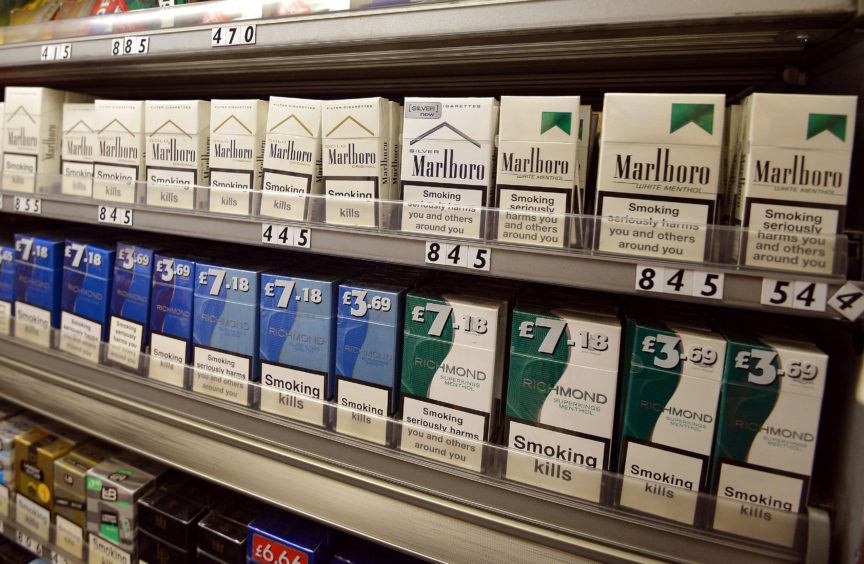 Testing a snapshot of tobacco retailers in Fife has sparked fears the majority are flouting laws governing the sale of cigarettes.
More than three quarters of premises visited by trading standards officials in the region did not comply fully with relevant legislation, prompting a call from local authorities for shop owners and proprietors to get their houses in order.
All retailers who sell tobacco or e-cigarettes must be registered to do so on the Scottish Tobacco Register.
However, many of the 44 premises visited throughout the region as part of the latest round of investigations were found to have registered for tobacco but had not updated their registrations to include e-cigarettes as required by law.
Almost all of the retailers examined also failed to have an appropriate age verification policy in place, leaving trading standards to wonder if young people in certain communities are able to access cigarettes with relative ease.
The news comes just days after statistics suggested the number of smokers in Fife rose by 0.3% last year – bucking the falling national trend.
Dawn Adamson, trading standards service manager at Fife Council, said: "These are disappointing results as the legislation relating to tobacco and tobacco products has been in place for a while now and retailers have been regularly advised on how to make sure they comply.
"Other issues found during the visits included almost all of the smaller retailers not having an Age Verification Policy in place which is required when selling tobacco and e-cigarettes, and problems were also found around prices not being displayed and actual tobacco products still being on display.
"There are also concerns that some retailers may be selling single cigarettes to young people which, of course, is illegal."
Ms Adamson said trading standards officials will continue to carry out enforcement visits to retailers selling tobacco and e-cigarettes across Fife to check compliance with all relevant legislation over the coming weeks and months.
Any retailers found to be non-compliant could be issued with a fixed penalty notice or find themselves being reported to the procurator fiscal.
Retailers are required by law to update their registration if there are any changes to their tobacco business, including if they sell the premise or cease trading, or if they move to new premises.
Advice on all age restricted products can be found at www.fifedirect.org.uk/underagesales.