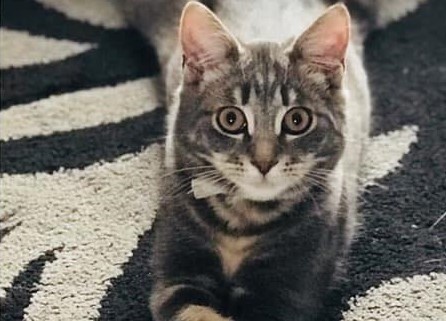 A Fife family has been traumatised by the beating to death of their beloved cat.
Carl and Kelly Brett-Hope were distraught when Ruby's bloodied body was discovered near a play park in Guardbridge.
The one-and-a-half-year-old pet failed to come home on Wednesday morning and a friend contacted the family to tell them a dead cat had been found near Motray Crescent.
Carl, 27, rushed to the scene and found Ruby's body with a paw trapped in a drain cover and injuries to his face.
A vet told them Ruby's injuries were consistent with a "severe beating".
The couple and their four children, Logan, 11, Isla, 8, and twins Grayson and Jaxon, 1, are devastated to lose the pet who was regarded as part of the family.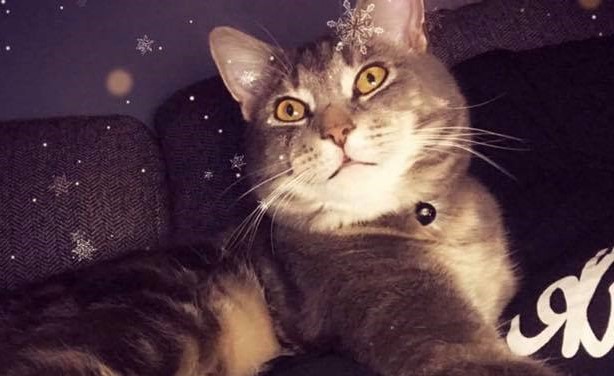 Kelly, 35, said: "I couldn't believe someone would do that to an animal.
"When you have a cat you know there's always a risk that they might be hit by a car but for someone to do something like this, it's sick."
Ruby, who the family thought was female when they took him in as a kitten, liked to stay out at night and would be put out around 10.30pm.
He was always waiting to get back in when the family dog was let out into the garden in the morning.
On Thursday morning Kelly and Carl became worried when there was no Ruby meowing to be let in.
Not for a minute, however, did they imagine the horrific fate which had befell him.
Kelly said: "I've lived in Guardbridge for 30 years and have never heard of anything like this happening."
She said Ruby was a friendly cat and added: "He loved the children, he was really good with them, and he loved our dog, they used to sit on the sofa together."
Guardbridge Community Council shared news of the attack in the hope that someone might have information about what had happened.
It expressed "sadness and disgust" at the "vile act" and urged anyone who knew anything which might help find the person responsible to contact the police or the Scottish SPCA.
A spokesman said: "We do not need this kind of mindless activity in our community and our sympathies are with Carl, Kelly and their young family."
Kelly said she intended to report the incident to both the police and the animal welfare charity.