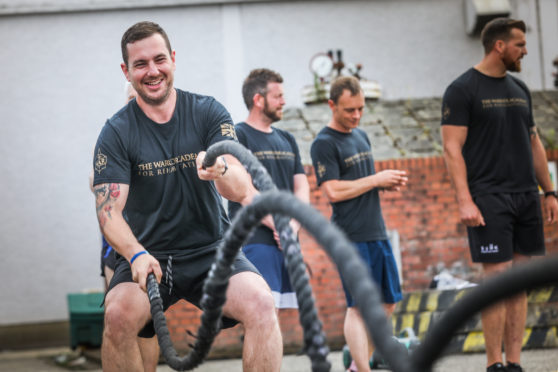 A former soldier from Fife is drawing on his combat experiences in Afghanistan and Iraq to help fellow veterans deal with the rigours of civilian life.
Ben Donnachie has launched the Warrior Academy for Rehabilitation, a programme that uses fitness and healthy eating to boost participants' mental and physical wellbeing on their return from the front line.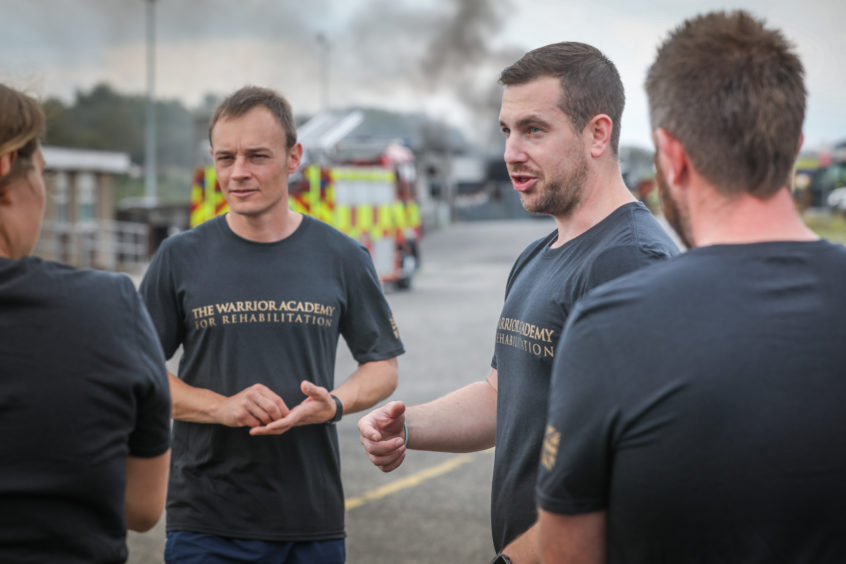 A former TA recruit, Ben served as a fire support specialist for the British Army and was awarded a commendation for saving a fellow soldier's life after the vehicle they were travelling in was blow up in Basra in 2005.
He completed stints in Afghanistan in 2009 and northern Iraq, supporting Kurdish fighters against ISIS, in 2014.
However, he admits he struggled to cope with everyday life back in Scotland, turning to alcohol and prescription drugs after he was diagnosed with post traumatic stress disorder.
"I was holding down a job but then I suffered depression and a breakdown, splitting from my partner and child and later faced a period of homelessness," he said.
"By 2016 I'd reached rock bottom and tried to end it in a supermarket car park in Kirkcaldy, but luckily failed.
"The very next day I thought 'I need to turn this around' and started a programme of fitness and rehabilitation which brought about huge improvements  not only physically, but mentally.
"The Warrior Programme was created out of those experiences that I know other veterans are going through too."
Set up as a social enterprise, with all profits ploughed back into the work, the scheme involves a series of physical bootcamps, as well as individual goals centred around the premise that physical fitness and better health leads to an improved mental wellbeing.
With the backing of Fife Health and Social Care Partnership, Scottish Fire and Rescue Service and Fife Council Ben has taken on his first batch of veterans.
Fife SNP councillor Rod Cavanagh, a former Royal Marine and the council's armed forces community champion, praised Ben's efforts at the official launch at the Scottish Fire and Rescue Centre in Thornton.
He said: "Ben is the epitome of the courage and the tenacity that can be achieved and his story should inspire all of us.
"As community champion, the covenant is about ensuring we look after the welfare of our armed forces once they retire, or if they're obliged to leave active service, and Ben's social enterprise will help do exactly that."
To find out the Warrior Academy of Rehabilitation email Ben at ben@thewar.org.uk