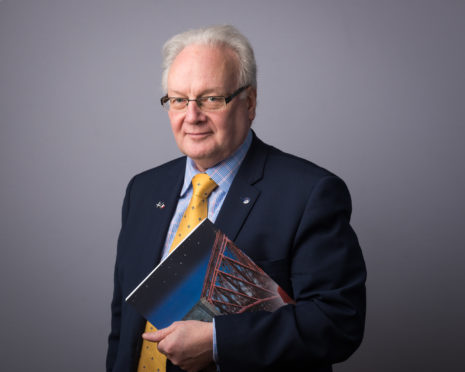 A Fife councillor who was suspended for making inappropriate remarks to a taxi driver seeking to renew his licence has had an appeal against his sanction rejected.
David MacDiarmid, SNP member for the Howe of Fife and Tay Coast ward, was given a two-month ban from serving on the council's regulation and licensing committee after he was deemed to have contravened the councillors' Code of Conduct.
His comments were made after Police Scotland had outlined concerns about allegations of violence and controlling and abusive behaviour in relation to the taxi driver at a committee meeting in December 2015.
MacDiarmid told the applicant he did not "understand why two women would live with you never mind get married to you" and described him as a "bully".
The Standards Commission for Scotland found Mr MacDiarmid's remarks had amounted to a personal attack and were insulting, contrary to the Code of Conduct which states elected members must ensure they act fairly when taking decisions on such matters.
Mr MacDiarmid challenged that decision in an appeal, heard by Sheriff Principal Marysia Lewis at Perth Sheriff Court, but it has now been refused.
Senior counsel Mungo Bovey QC suggested Mr MacDiarmid's comments might have been protected under article 10 of the European Convention on Human Rights — which governs the right to freedom of expression — on the basis the taxi driver had attended the committee in two capacities, as a member of the public and as someone seeking renewal of a licence.
However, Sheriff Lewis disagreed.
"The contention that WH (the taxi driver) attended the committee meeting as an active participant and separately as a member of the public is somewhat illusory," the sheriff said.
"WH attended the hearing for the sole purpose of securing renewal of his licence."