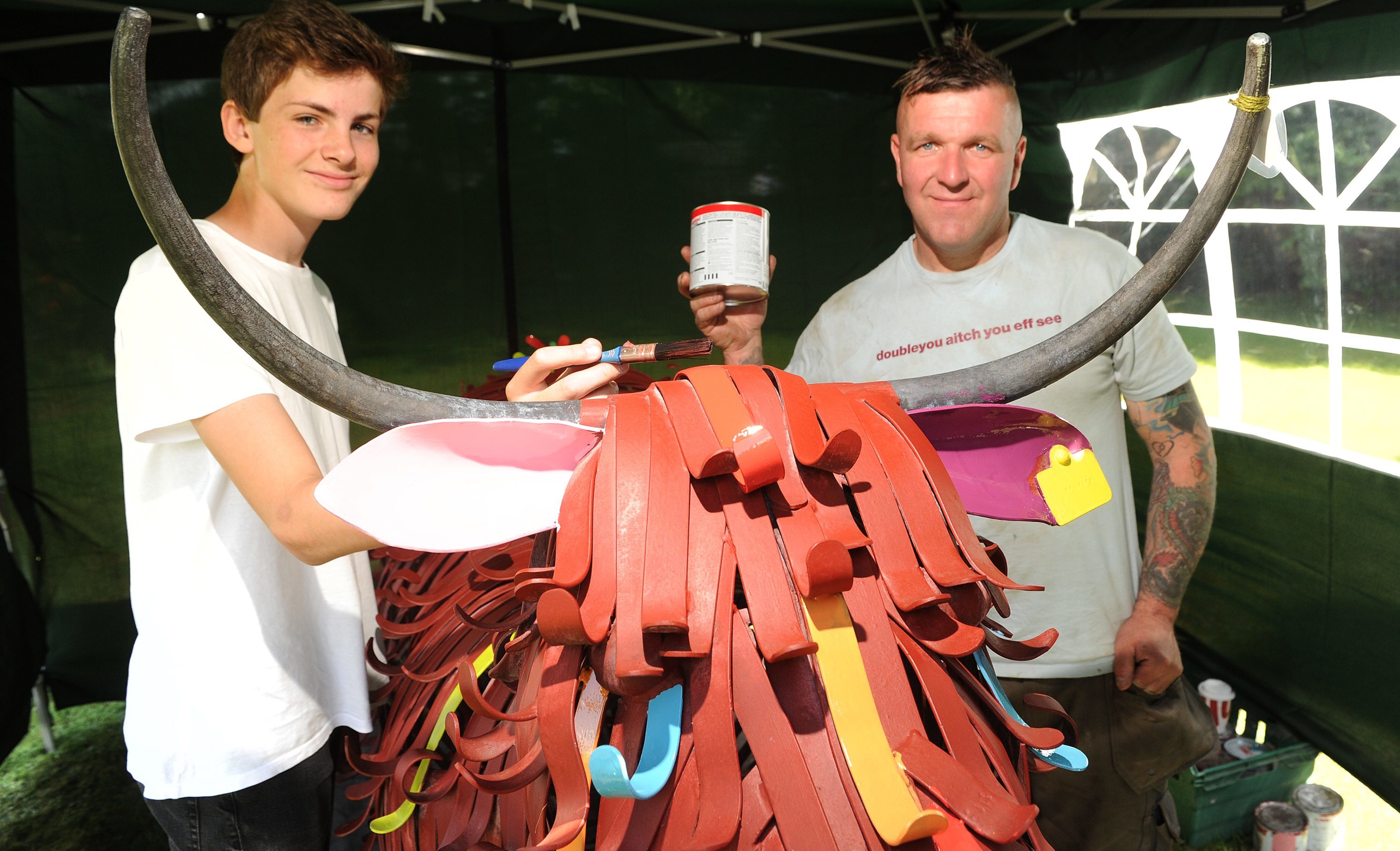 Energy workers have stepped in to shine a light on one of Fife's most popular arts festivals.
Locals had feared thousands of visitors heading to Pittenweem over the next nine days would be left in the dark after street lights failed to operate for five consecutive nights this week.
The 37th annual festival began on Friday evening with more than 134 artists showing off their work in various venues across the east neuk village.
As the opening night involves a celebratory tipple at a number of the temporary galleries, concerns had been expressed about tourists finding their way through the narrow streets in near blackout conditions.
Scottishpower worked until around 2am on Friday to come up with a temporary fix which will mean the lights burn for 24 hours a day until a permanent solution can be found.
Pittenweem Liberal Democrat councillor Bill Porteous said there had been issues for some time.
"I reported it to Fife Council and yesterday I contacted Scottishpower and someone came out and fixed part of the problem," he said.
"I understand they have managed to get some lights back on and they will be back next week at some point to continue working on the fault.
"In the meantime, some lights will be on 24 hours a day."
He added: "We can't have festival people, particularly on the Friday night where drink is consumed, trying to find their way in the dark."
Mr Porteous said he was delighted the festival was again under way.
"It's a great opportunity for both locals and tourists to see artists in the area and it brings a bit of bustle and help to local businesses," he said.
Launched in 1982, Pittenweem Arts Festival has grown into an annual destination for art lovers across the country.
Paintings, textiles, ceramics, jewellery and a range of other artworks are displayed in homes, garages, shops and galleries, all of which are open to the public.
Last year more than 25,000 people visited over the course of the event.