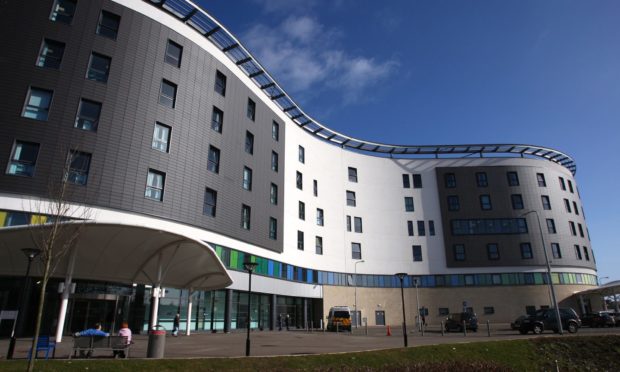 A 47-year-old woman was rushed to hospital after sustaining a serious injury outside a Kirkcaldy bar on Sunday.
A passer-by drove the woman to Victoria Hospital after seeing her injured outside the Novar Bar  on Nicol Street.
Police are in attendance and it is rumoured a firearm may have been involved, although this has not yet been confirmed by the authorities.
Five people have been arrested in connection with the incident.
The incident occurred around 2pm.
One woman was taken to hospital by a passer-by.
Bobby Scott, who runs Drip Crazy Vapes in Kirkcaldy, said: "I took the victim to the hospital and she's doing ok as far as I know.
"I was just driving back to work and there they were. She is conscious though and her family are with her."
There have been several reports on social media the woman was shot in the neck.
Mr Scott said it was "possible" but could not confirm the nature of her injury.
Someone who lives on Nicol Street said they had heard that the woman was with a child.
Another neighbour, who did not wish to be named, said she had gone past the scene at about 1.30pm to do some shopping on the High Street.
"I wasn't long down there but when I came back the road was closed, and I was told I couldn't pass."
Several police units attended Ivanhoe Drive in Glenrothes shortly after the incident where several people were arrested.
It is believed the two incidents are linked.
A Police Scotland spokesman said: "We received a report of a disturbance on Nicol Street around 2pm on Sunday .
"A 47-year-old woman has been taken to the Victoria Hospital with a serious injury and is in a stable condition.
"We are aware of reports a firearm was involved and inquiries are ongoing to establish the full circumstances surrounding the incident.
"We would like to reassure the public this is an isolated incident."
Police initially said five people had been arrested but this was later clarified as three people.