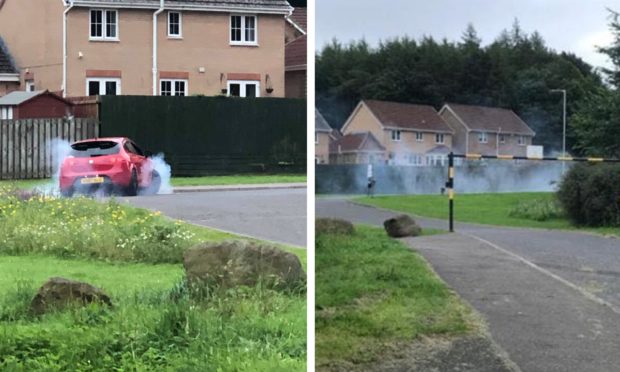 Residents in Glenrothes are warning it is only a matter of time before someone is seriously injured or killed because of an influx of boy racers using the streets as a nightly racetrack.
Anger is growing over the drivers in high performance vehicles who are using the circular road network around Gilvenbank Park to race at high speed.
A car park just yards away from a busy children's play area is also being used to perform wheel spins and other stunts putting youngsters at risk.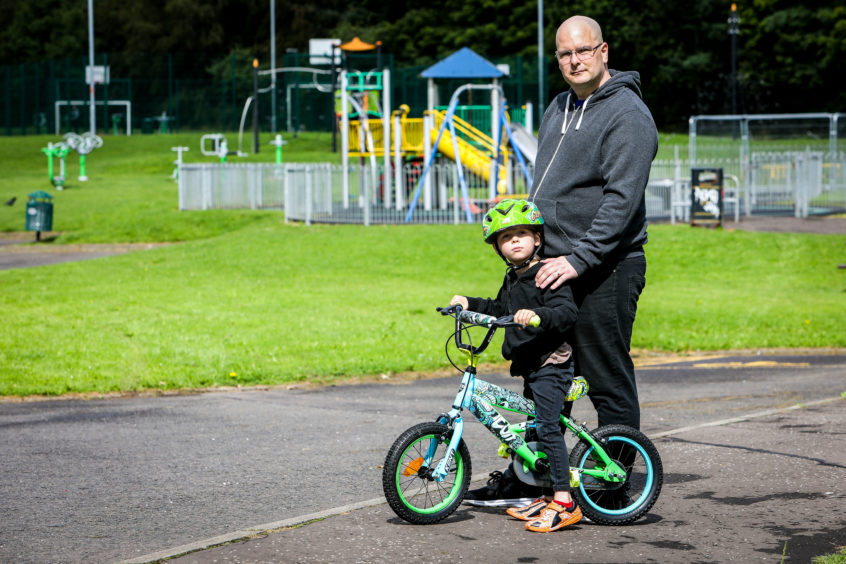 Father of six Mike Thornton and his six-year-old son Matthew were left shaken and upset after one driver narrowly missed them while skidding out of the car park at high speed.
Mr Thornton said: "I was here with my son who was learning to ride his bike when one driver sped past at high speed just inches away from us, forcing Matthew to fall off.
"It's madness, he clearly saw us, yet showed a total disregard for us.
"I've had to ban my children from using the park in the evenings because of the fear they may get hurt.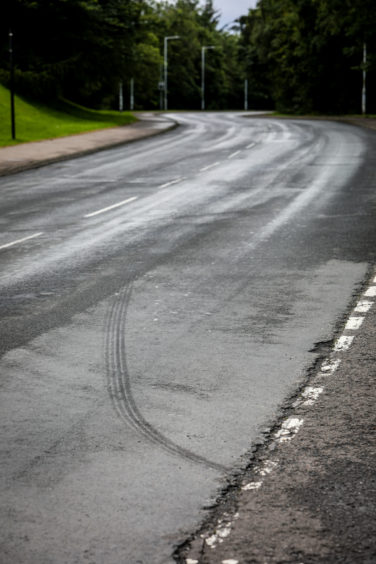 "The park is becoming a no-go zone at night and someone is going to get killed in the very near future if this isn't stopped.
"People round here have had enough. They want to see the police clamp down on these drivers before it's too late."
Residents say the problem started a year ago but has got much worse in recent months.
Drivers are using the Western Freeway, Huntsman Road and Cadham Road as a circular race track.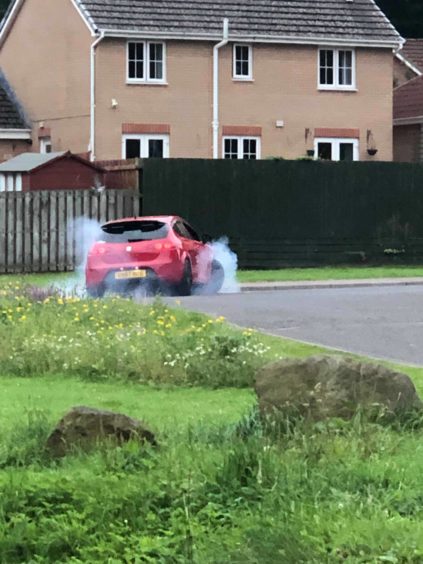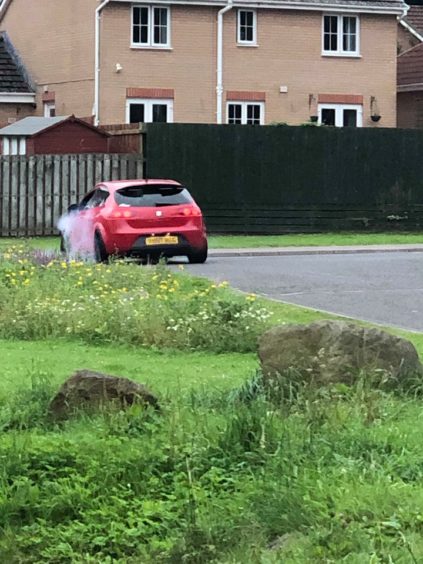 Denise Wallace, from North Glenrothes Community Council said the problem was now in the hands of the police and urged residents to remain vigilant and report any further instances.
"There is genuine concern among residents," she said.
"We only need one driver to lose control while carrying on is such idiotic fashion and we could be talking about something a whole lot more tragic."
Community Inspector Kirk Donnelly from Glenrothes Police Station said he was aware of concerns.
He added: "This behaviour causes fear and alarm to residents and is not only against the law, but is dangerous and reckless.
"Local officers will be conducting high-visibility and unmarked patrols in the area, along with using speed detection equipment in our efforts to tackle this form of criminality.
"Anyone wishing to report road traffic offences or criminal activity should do so by contacting officers via 101 and, where possible, should provide as much information as possible about the nature of the offence and offending vehicle."