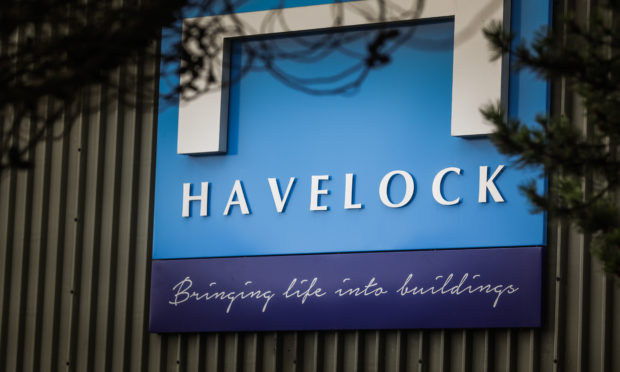 The Kirkcaldy community has been praised for the way it has rallied around Havelock's workers.
The death knell sounded for nearly 250 shocked workers only weeks ago when the Kirkcaldy-based shopfitting firm collapsed.
A Partnership Action for Continuing Employment (Pace) event to help the stricken workforce was described as "potentially the biggest Pace event ever hosted".
Despite being arranged quickly, some 56 exhibitors took part, including employers, recruitment agencies and support agencies.
The turnout was applauded by local Labour MP Lesley Laird who thanked PACE and Skills Development Scotland for managing to organise the event at such short notice.
Mrs Laird: "The main focus for everyone right now is to ensure Havelock's 247-strong workforce is given all help possible to secure alternative employment.
"Today proved to me that Kirkcaldy rallies at times of need and shows just how highly Havelock's loyal and highly-skilled staff are thought of."
'Somebody should do jail for this' – 250 workers made redundant as Havelock plunges into administration
Unite is offering former Havelock workers – even non-members – an opportunity to apply for a protective award which could offer a minimum of eight weeks' pay.
Regional officer George Ramsay said: "There are not many other companies in Fife who offer manufacturing joinery jobs and many of the workers know they'll have to travel further afield for those types of jobs.
"Some of them have worked at Havelock for 20 to 30 years and they know they'll have to change what they do for a living."
Pace regional chairwoman Julie Kennedy added: "I really couldn't ask for a better turnout.
"We had people queuing up from 9.45am eager to get in.
"There are some people that are still quite angry, which is understandable, but equally there are other people who are saying they have interviews lined up."
Skills Development Scotland ran workshops last week where Havelock staff were able to get one-to-one advice and more workshops are planned for next week.
It is understood that around a third of the 247 who lost their jobs are now claiming benefits however it is still unclear how many are still in the process to claim.
For more information on the Unite scheme contact Paul Kiseen at Thompsons for free advice on 0141 566 6856 or email paul.kissen@thompsons-scotland.co.uk.