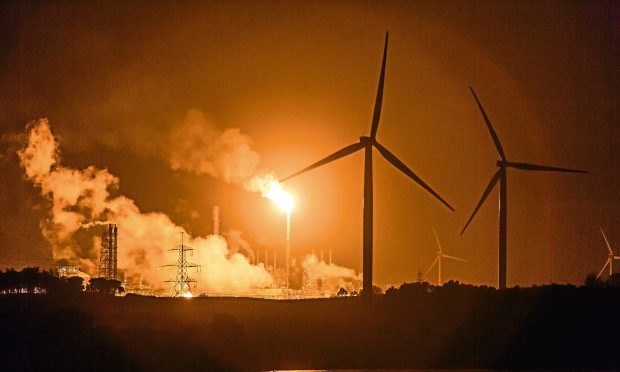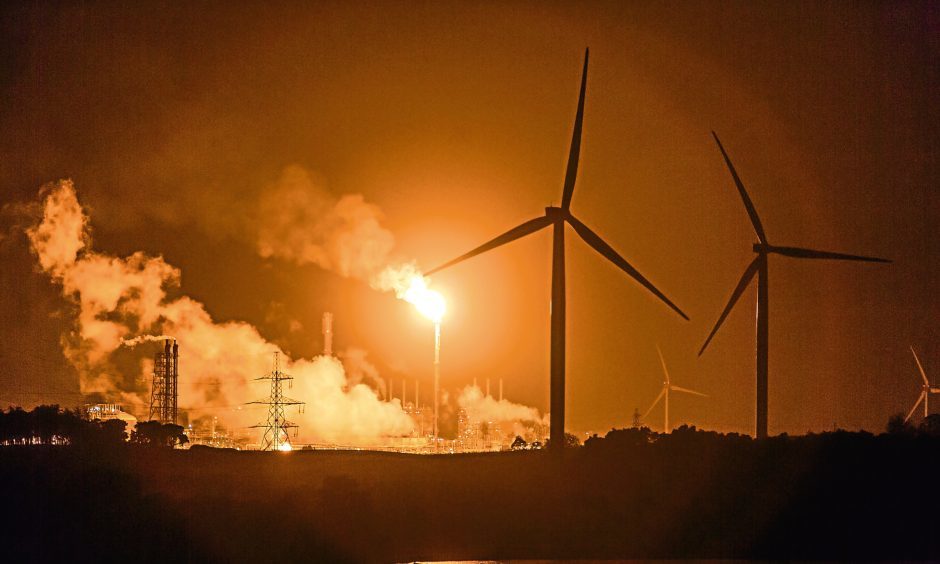 Calls have been made for tougher regulations and transition plans for decommissioning Fife's Mossmorran petrochemical plant as the latest bout of flaring has come to an end.
Mark Ruskell, MSP and energy spokesman for the Scottish Greens, said this week's planned and unplanned flaring at the ExxonMobil site near Cowdenbeath had caused significant air, light and noise pollution.
He added that residents had also reported black smoke alongside the flaring for longer than the 15 minutes permitted by law, a claim denied by ExxonMobil who said there had been no reportable smoky flaring.
Three days of elevated flaring came to an end on Thursday as the temporary shut-down of the plant was completed.
This will allow repairs to two boilers which developed separate mechanical issues.
Mr Ruskell said residents across Fife have had enough.
"People near this plant have been subjected to massive levels of pollution and they tell me the flaring this week may have been an illegal breach of permit," he said.
"I hope Sepa (the Scottish Environment Protection Agency) will check the CCTV footage to see if black smoke has been evident."
The MSP repeated calls for the Scottish Government to carry out an independent review into flaring at the site and for vibration and light pollution to be included in the regulatory regime.
"As well as causing immediate pollution and distress, Mossmorran is a massive greenhouse gas emitter and incompatible with the climate emergency," he said.
"We owe it to the workers and the community there to plan for a just transition for the plant now."
Jacob McAlister, ExxonMobil's plant manager, confirmed the temporary shut-down of the operation was complete and the elevated flaring had stopped.
"The steps implemented ensured that this process was completed without any reportable flaring," he said.
"We apologise for any concern caused and thank communities for their patience."
A spokesperson for Sepa said it was continuing to monitor air quality and noise for public reassurance.
"Monitoring to date continues to demonstrate a low impact on air quality in line with expectations of controlled flaring events and Sepa will continue to publish monitoring information as quickly as possible.
"The focus of a live regulatory investigation, officers continue to gather data to an evidential standard.
"Sepa expects to make a significant announcement next week which will drive flaring mitigation investment at the facility."
The Scottish Government said it would not decide on whether to launch an independent inquiry until the conclusion of Sepa's investigation into prolonged, unplanned flaring earlier this year.